Home > Recommended Properties > Mid- to Upper-end price range Archive
Mid- to Upper-end price range Archive

Homat Woodville is a luxurious apartment surrounded with trees located on the hilltop of Nishiazabu 4-chome that was refurbished back in 2005. It is located in a quiet area a little away from both Roppongi-Dori and Gaien-Nishi-Dori, and is close to the Nishi Azabu intersection. Hiroo, Omotesando and Roppongi are within walking distance. The Japan Red Cross Medical Center (Nisseki Hospital) and Arisugawa Park are both in close proximity.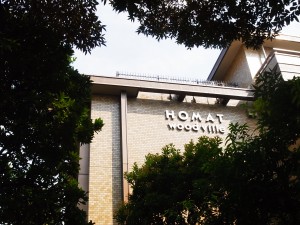 The garden within the premises and around the entrance area greet residents with comfort. The living room and master bedroom are particularly spacious. Kitchen appliances such as a washer and dryer, a refrigerator, and dishwasher are already installed.
The Homat brand of residences, while they are on the older side, are popular amongst the foreign community given their western-style design. There is a high-end vintage feel with Homat buildings, which have withstood the movement of time and are built to last.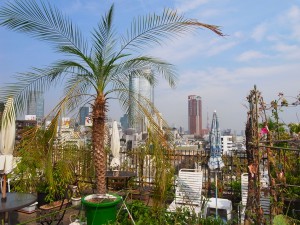 Homat Homes has developed more than 3,000 single-family houses and apartments, mainly in central Tokyo and each of these residences is designed on the pillars of comfort, security and health. This is reflected not only in their floorplans and architectural detailing, which blend the best features of East and West, but in the use of the highest quality materials and most advanced construction techniques.

School bus stops for major international schools such as ASIJ, Seisen and St. Mary's are nearby, while Sacred Heart and Nishimachi are easily accessible. Hiroo Station, which serves the Hibiya train line is about nine minutes walk away, while Roppongi station (Hibiya and Oedo lines) is about 11 minutes away.
For more details and current status, click here: Higherground Listing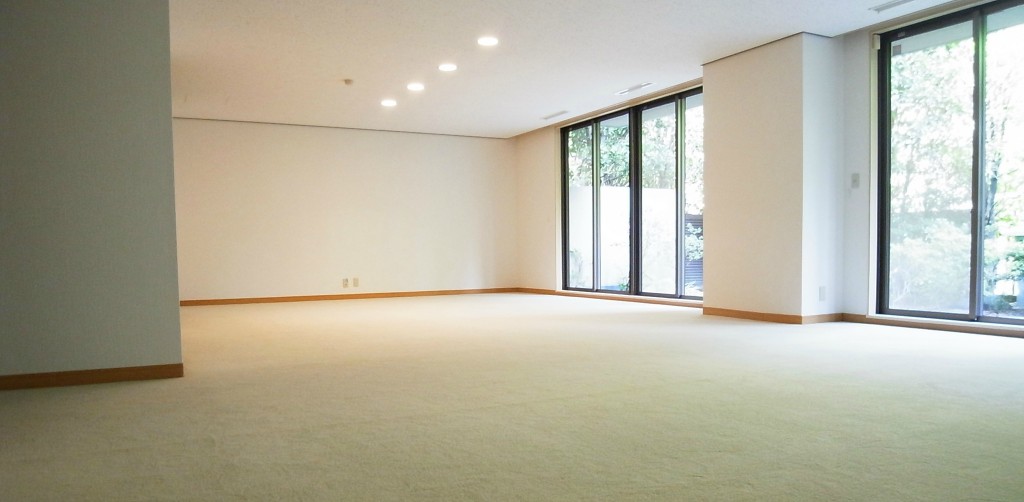 Arisugawa Park House is a modern low-rise luxury apartment in Moto Azabu. The exterior of the building mixes both large glass panes and high-end unglazed tile to offer an upscale and contemporary-looking residence.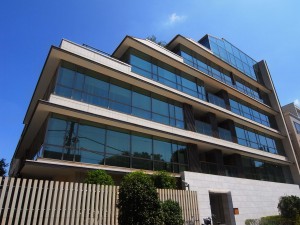 This apartment is located in the center of Tokyo???s most international area, with the Tokyo Lawn Tennis club just across the street.
The Park House brand, developed by Mitsubishi Estate, is well known for creating some of the most highly reputed and high-grade apartments in Japan. The building has a 24-hour caretaker, garage parking and is pet friendly.
The residence is a stone???s throw from Aiiku Hospital and Arisugawa Park. The northern end of Arisugawa Park houses the Tokyo Metropolitan Central Library and a wonderful children???s playground.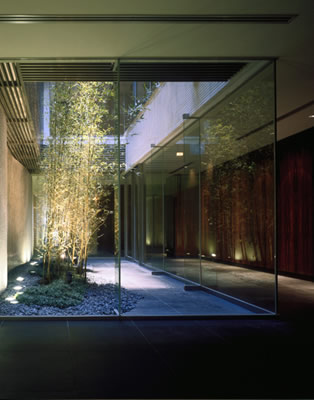 While there is a convenience store next door, the international supermarket, National Azabu in Hiroo is within close proximity. It is also within walking distance to Roppongi Hills.
It is conveniently located, just eight minutes walk from Hiroo station (Hibiya line). The entrance has double lock security and has exposure to the natural light from the courtyard and hallway. There are no shortage of restaurants, cafes and clinics in the vicinity.
For more details and current status, click here: Higherground listing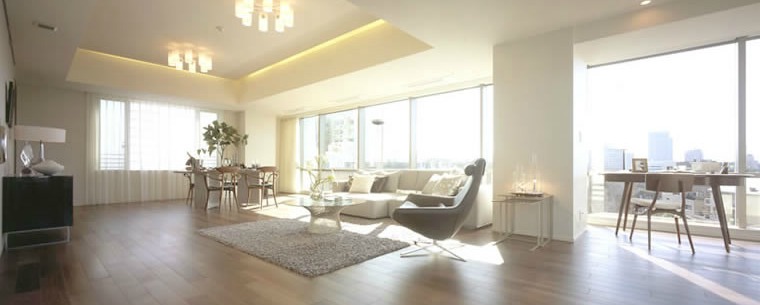 Viequ House Hiroo is an upscale residence located in the prestigious Hiroo 2-chome neighborhood. The surrounding area is both tranquil and serene; with equally upmarket low-rise apartments or houses in the vicinity.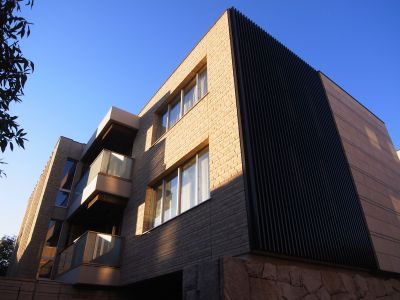 The entrance boasts a luxury atmosphere due to the high-end materials used; such as natural granite stone tiles and rock facade.The lobby has a hotel-like appearance and displays chic wooden furniture and modern lighting, all providing a stately look.
With 24-hour management, there is concierge service available. Parking is also available and is indoors. With only a total of 16 units, this 3-storey building provides much privacy and few neighbors. One key feature in the residences is the high ceiling height. Standing at 2.7 5 meters tall, the ceiling height is on the high side for Tokyo standards, which offers a more open and spacious feel in inside the apartment.
The level of security is high, with over 30 cameras installed throughout the property. The property also comes equipped with auto-lock entry, dimple key system with double door locks and storage lockers for deliveries.. In-residence amenities include a modern system kitchen, air conditioning, BS, CS and CATV systems.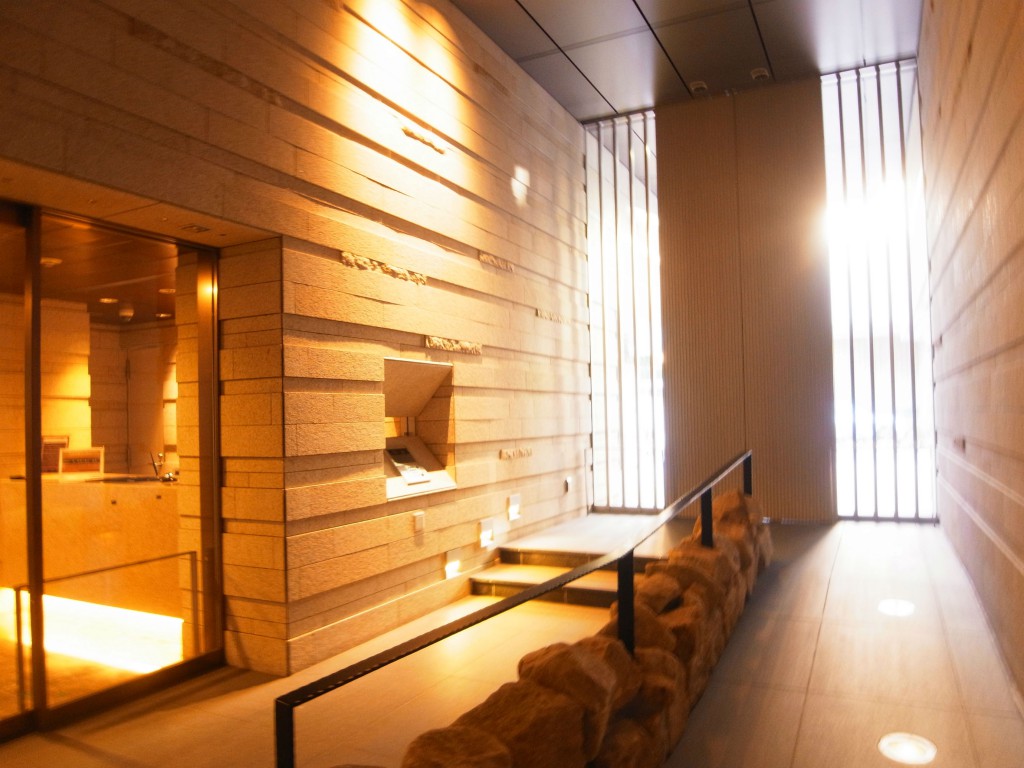 The shopping street of Hiroo is in close range and offers a good variety of shops and restaurants; as well as bilingual medical and dental clinics and an international supermarket. The area also has a wide selection of international schools and preschools and buses for international schools further out run through the area.
Arisugawa Park is also within walking distance. Two major hospitals, Nisseki Red Cross Hospital and Hiroo Metropolitan Hospital, are also close. Roppongi and Shibuya are both easily accessible from Hiroo.
Hiroo train station (Hibiya line) is 8 minutes walk away, while Ebisu station (Hibiya, JR Yamanote, Saikyo and Shonan Shinjuku lines) is 13 minutes walk.
For more details and current status, click here: Higherground listing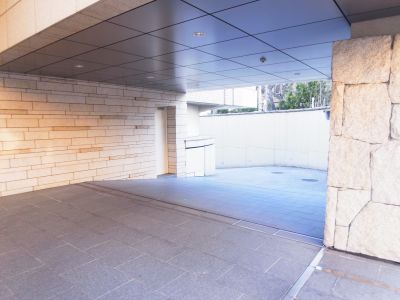 Home > Recommended Properties > Mid- to Upper-end price range Archive
instagram

Welcome to Living in Tokyo Blogsite!

Useful Information

Blog Categories

Latest Articles

facebook

Calendar

« 11 月 2020 »

| M | T | W | T | F | S | S |
| --- | --- | --- | --- | --- | --- | --- |
| | | | | | | 1 |
| 2 | 3 | 4 | 5 | 6 | 7 | 8 |
| 9 | 10 | 11 | 12 | 13 | 14 | 15 |
| 16 | 17 | 18 | 19 | 20 | 21 | 22 |
| 23 | 24 | 25 | 26 | 27 | 28 | 29 |
| 30 | | | | | | |