Home > Tags > Sushi
Sushi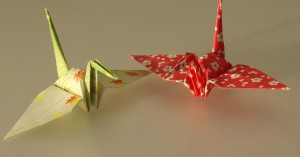 Though?many explanations are made in foreign languages, it is difficult to actually experience Japanese culture.? However, there is a NPO which helps you do so.? This NPO, Institute for Japanese Cultural Exchange and Experience, holds various programs for foreigners, where you can expereince the traditon of Japan, with a multilingual Japanese instructor.? There are guides in several languages, such as English, Chinese, and French.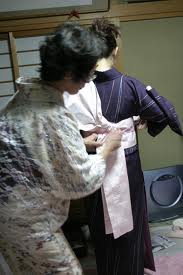 One popular?program is Kimono dressing.
In this program, you can actually wear Kimono.? If weather permits, participants may walk in a nearby park to fully experience life wearing a Kimono.
Before wearing Kimono, participants would?explore many aspects of the Kimono,?for example,?the traditional skills of ?Japanese dyeing and weaving. Participants will also understand the versatility and specific features of the Kimono. Even if one's shape changes (or a Kimono is given to another person), the same Kimono can be worn with just some minor adjustments.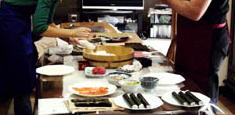 Another?program is making Sushi.
In this program, participants will learn to make various types of Sushi: Maki Sushi (rolled Sushi), Gunkan Maki (rice wrapped with a strip of seaweed and topped with?ingredients), and Nigiri Sushi (rice topped with a slice of raw fish).? This program will be held at the participant's home, as Sushi is a typical diet often made in?Japanese homes.
There are more unique programs, such as experiencing tea ceremony, calligraphy, Origami (paper folding), and a tour watching the morning training of Sumo wrestlers.
For more information, visit the website below!
Institute for Japanese Cultural Exchange and Experience
http://www.ijcee.com/e.html (Eng)
–
Higherground Co.,Ltd.
2-8-3 Minami-Aoyama, Minato-ku, Tokyo, Japan
TEL:03-6459-2230
HP:http://www.higherground.co.jp/
TOP PAGE:?http://livingtokyo.net/
Maybe you have heard of this gigantic (23 hectare!) fish market in central Tokyo.? Tsukiji fish market (膀???医?????)?is gaining fame from foreigners these days.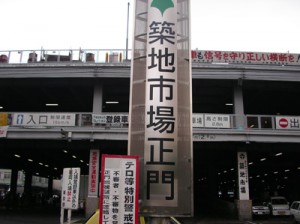 Tsukiji fish market is located in Chuo-ku, Tokyo.? About 900,000 tons of products,?worth 55o billion Yen, are dealed per annum.? Not only marine products, but also fruits, vegetable, chicken, etc. are dealed.
Seven?wholesale dealers?and about 1,000 middle traders work on 'Seri (腴吟??)' here.? 'Seri' means bidding.?This unique?Japanese style?of bidding, and the huge tunas lying on the floor,?is amusing many foreigners.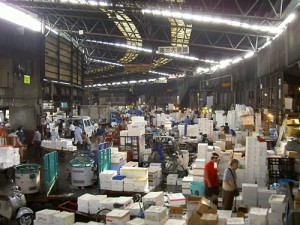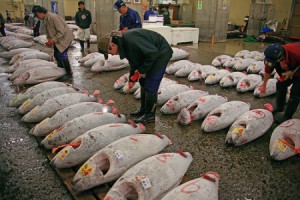 However, we must not forget that Tsukiji fish market is a work place for many professionals, though it is an interesting tourist attraction.? Just walking around and taking pictures might block their communication, or damage the fish.
The fun of Tsukiji fish market is not just watching the huge tuna fish and the?auctions.? There are many places where you can eat the fish which were bidded in the early morning.
In the numerous?Sushi restaurants , you can eat fish which were brought to dry land only?a few hours ago!? But remember, all restaurants are always?crowded, especially?in the early morning and around noon, so this dining won't be very elegant.? Well, being jolsted in the crowd is the pleasure of Tsukiji.
If you would like to share the joy of the fish markets with your friends, there are?shops selling both fresh and manufactured food.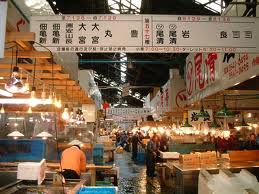 Enjoy the raw life of Japan!
–
Higherground Co.,Ltd.
2-8-3 Minami-Aoyama, Minato-ku, Tokyo, Japan
TEL:03-6459-2230
HP:http://www.higherground.co.jp/
TOP PAGE:?http://livingtokyo.net/
Home > Tags > Sushi
instagram

Welcome to Living in Tokyo Blogsite!

Useful Information

Blog Categories

Latest Articles

facebook

Calendar

« 1 月 2021 »

| M | T | W | T | F | S | S |
| --- | --- | --- | --- | --- | --- | --- |
| | | | | 1 | 2 | 3 |
| 4 | 5 | 6 | 7 | 8 | 9 | 10 |
| 11 | 12 | 13 | 14 | 15 | 16 | 17 |
| 18 | 19 | 20 | 21 | 22 | 23 | 24 |
| 25 | 26 | 27 | 28 | 29 | 30 | 31 |