Grocery shopping in Tokyo for the expat showcases food that may seem out of the ordinary which makes a fun place to experiment and definitely develop a taste for the cuisine of Japan.
Vegetable vendors usually have their own shops based in their respective communities which makes it a reasonable place to shop being armed with a phrase book or pointing may be all that be necessary for the expat lacking Japanese ability.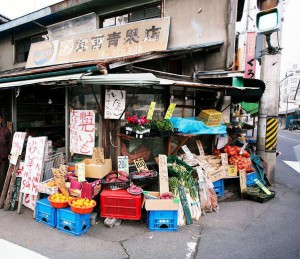 The neighborhood supermarket however could be a bit more daunting for those who lack the ability to read the Kanji on food labels making a simple task a gigantic one since you don't what you might be buying.
However, supermarkets are organized similarly to the western counterparts and soon you will the aisles and what you are looking for like the back of your hand.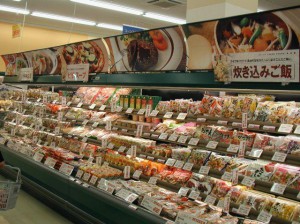 One hint in saving money is trying to not to buy to many western goods as these are set at a premium.
Nevertheless,when you do crave for something western most supermarkets are stocked and if you don't find what you are looking for, many speciality stores exist all over Tokyo catering to the varying tastes of the world.
Department stores are also a great place to do shopping. In the basement of many stores have their food section selling everything from traditional sweets, seasonal items, and other branded food and beverage.
Department stores are a great place to shop because they offer a wide range of products and services which include foreign exchange, event ticket sales, travel and representation from many brand name clothing and accessory companies.
Department stores are found in all major areas and even in suburban areas and are usually connected to the major railway stations making easy to get home after a hard day of shopping.
Famous stores are Seibu, Hankyu, Mitsukoshi, Isetan, and Daimaru. Operating times are usually from 10 am to 8pm.
Convenience stores in Japan are found on every street corner operating 24 hours a day. It is a great place to pick an item or two, pay your bills, access the ATM and do your banking etc.
Like smaller version of a department store the Japanese convenience stores offer a large range of products from clothes,snacks, stationery,magazines and prepared food.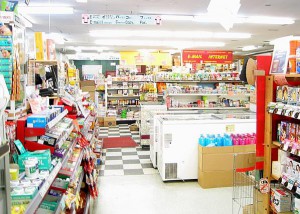 These stores are great in times when you can not make it to your regular supermarket or department store.
—
Higherground Co.,Ltd.
2-8-3 Minami-Aoyama, Minato-ku, Tokyo, Japan
TEL:03-6459-2230
HP:http://www.higherground.co.jp/
TOP PAGE:?https://livingtokyo.net/