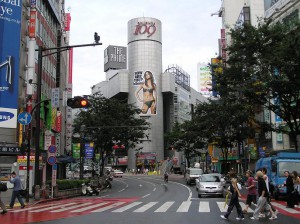 ???Where are you????
???Ok, ok. See you soon then, in front of Marukyu (09)!???
While I was stuck in a hectic crowd in Shibuya, always listening to the conversations between the trendy girls around me.
???Marukyu???? What does it mean?
I used to wonder what Marukyu was, now that I do; it???s quite embarrassing that I once didn???t???
The Shibuya 109 (ichimaruky笛) building is a famous fashion shopping centre targeted at young women from teens to twenties, located just across the street from Shibuya Station, first opened in April 1979.
As the building stands proud, 109 is also famous meeting point in Shibuya.
The building is owned by Tokyu and as such is where the building derives its name from as 109 in Japanese is pronounced "to, kyu" (10, 9), thus "Shibuya to kyu???. The interior of the building is designed to move shoppers in a loop on each floor from the elevators past the various shops. Although originally targeted at women in their 30s, the building then later became more known as a mecca for young women from the Gal (????c??, girl) subculture.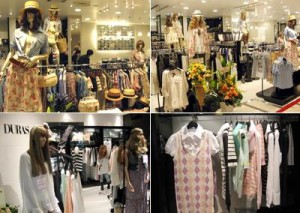 Shibuya 109 Building shopping centre filled with many very trendy clothing boutiques. It is very popular among young people, especially teens, and it is famous as the origin of the kogal (??潟???c??) subculture. Kogals?are known for wearing platform boots, a miniskirt, copious amounts of makeup, hair colouring (usually blond), artificial suntans, and lots of designer accessories.
For more information regarding the Gal, please refer to the site below for more details.
http://www.japaneselifestyle.com.au/fashion/kogal.html

On the Shibuya 109 Building site (Japanese language, but with enough English to navigate) you can see pictures of all the stores in the shopping complex.
So, is 109 only for girls in a particular fashion scene like Gal/Kogal?
Is 109 only for the younger generation?
No not at all. Once upon a time it used to be, but nowadays, that???s not the case.
109 has changed and developed vastly and now a fashion complex loved by all women who love to wear cute fashion at reasonable prices.
Nowadays, as various types of fashion magazines display and write articles about the clothing found 109. There are a generous variety of the shops stocking items for the ???Girly??? to the ???Stylish???. After that it succeeded to hold more customers, and the stereo type thinking 109 as for only Gals seems collapsed totally now.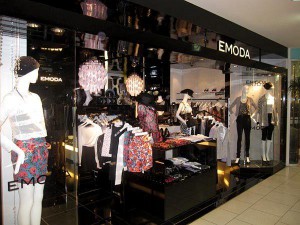 One of the main attractions of the shops in 109 is their cheap price.
You can grab a trendy shirt anywhere between 3,000yen-5,000yen.
During sale season (Mainly in July and December), you can find the clothing at incredibly reduced prices.
They are doing net shopping.
Check out the latest and hottest items in Japanese fashion!
http://e-shop.shibuya109.jp/webshop70/main
—
Higherground Co.,Ltd.
2-8-3 Minami-Aoyama, Minato-ku, Tokyo, Japan
TEL:03-6459-2230
HP:http://www.higherground.co.jp/
TOP PAGE:?https://livingtokyo.net/