Sometimes I recognize so much that green is necessary to heal the tired body.
At the same time, it is not so easy to go countryside once starting to get used to living down town.
Do you know Yoyogi Park(篁c?????????鐚?? This park is located next to Meiji???Shrine Temple(???羃紫??絎???. This location is quite convenient to access.
Then they offer several type of pastime.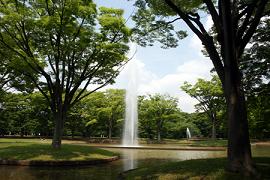 1. With your dog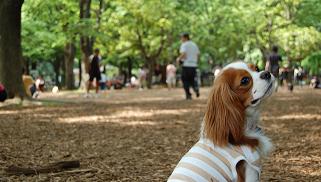 They prepared the dog run in a park. This area is divided by the size of dog, for small or large. Your dog can be also released by the stress in the dog run.
You can spend nice time with your dog. To use this service, please take contact with service center of Yoyogi Park in advance. Then please register your dog as member with the dog registration at your living city and the documentary proof of vaccine against rabines.
Once you get the member ship, you can enjoy your holiday with your lovely dog.
You can check this site for information about the dog run.
2. By bicycle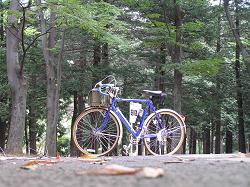 Do you like to take bicycle? If you have the hobby to take the bicycle, you can bring your bicycle to the course.
In case that you cannot find the place to practice taking the bicycle, the course for kids are prepared. Special bicycle is also prepared, well, you can take with your friends.
3. Flea Market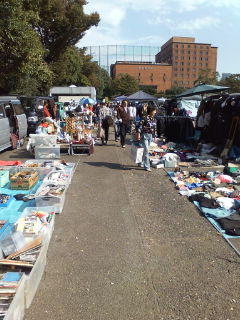 When you would like to find something reasonable, flea market at this park is recommended to come before going to the shop. Or, before going back to your country, you will be able to find
some antique as souvenir, or able to replace something you don't need anymore with your necessary
staff. This flea market hold around 4 times by month, at weekend.
Before going to the market, please check this site.
At Yoyogi Park , you will also see the bird sanctuary. You can guess how rich green are in Yoyogi park!! Depending on you, you have a several choice to spend the luxury time without spending high price.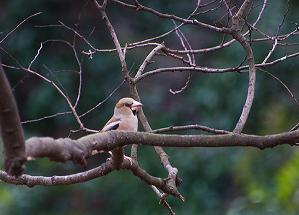 Spending the time with a nature give us the occasion that we are a part of nature, not us to make a nature let alive….Don't you think nature at urban is really thoughtful circumstance?
—
Higherground Co.,Ltd.
2-8-3 Minami-Aoyama, Minato-ku, Tokyo, Japan
TEL:03-6459-2230
HP:http://www.higherground.co.jp/
TOP PAGE:?https://livingtokyo.net/