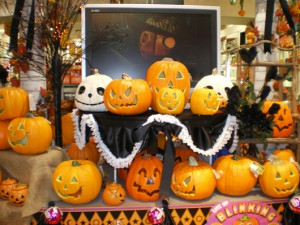 The biggest event in October, especially for kids,?should be Halloween.
Unfortunately, the custom of trick-or-treating is not widespread in Japan, but still there are ways to enjoy the event.
One is going to Tokyo Disney Land :?Halloween events are on from Sep.9 to Oct. 31.
If you are to enjoy Halloween in the urban area, there is a parade in Harajuku and Omotesando.
This parade is for costumed children under age 12, including trick-or-treating, and other attractions.? Characters will be in the parade too!
There are also special halloween menus in the commercial areas.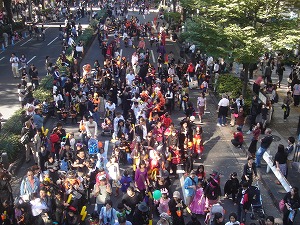 Harajuku Omotesando Hello Halloween
Date/Time: Oct.24鐚?Sun鐚?11鐚?00?17鐚?00
Website: http://www.harajuku-halloween.com/ (Jap)
Note: Ticket (pay) required to participate
—
Higherground Co.,Ltd.
2-8-3 Minami-Aoyama, Minato-ku, Tokyo, Japan
TEL:03-6459-2230
HP:http://www.higherground.co.jp/
TOP PAGE:?https://livingtokyo.net/