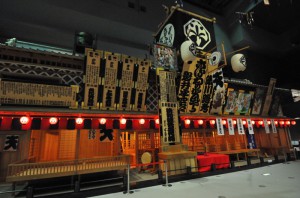 The Edo-Tokyo Museum (羆???御?延根??????え) is a museum of the history of Tokyo, from the Edo period to today.
One highlight of the permanent exhibitions are the?real scale replica of the landscape of the city of Edo (羆????, former name of Tokyo).? There are Nihombashi (??ユ????), a bridge leading into Edo, Nakamuraza, a famous Kabuki?theater, and more!
There are also scale models of buildings from the Edo, Meiji?and?Showa periods, and?miniatures of the whole town.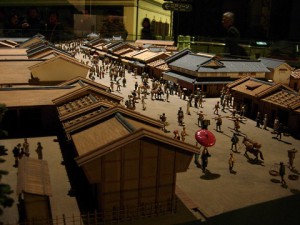 Special exhibitions are always on, too.? The present exhibition focuses on Sumidagawa?(?????医??), a river 23.5 km long which flows into Tokyo Bay.
Though many historic landscapes are preserved in Japan, many of them are lost today.? Edo-Tokyo Museum is the place you can encounter those lost scenery.
Edo-Tokyo Museum
Location: Ryogoku, Tokyo
Open Hours: 9:30~17:30
Website: http://www.edo-tokyo-museum.or.jp/english/ (Eng)
—
Higherground Co.,Ltd.
2-8-3 Minami-Aoyama, Minato-ku, Tokyo, Japan
TEL:03-6459-2230
HP:http://www.higherground.co.jp/
TOP PAGE:?https://livingtokyo.net/