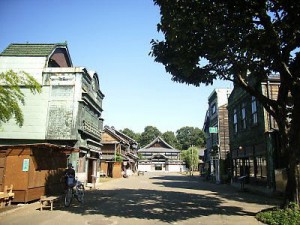 While Edo-Tokyo Museum is a museum of replicas, Edo-Tokyo Open Air Architectural Museum (羆???御?延根?????????????) is a collection of real architecture.
Edo-Tokyo Open Air Architectural Museum is located in Koganei, western Tokyo.? Architectures from the Edo period to Showa period are preserved.
The museum enables visitors to actually enter and explore a wide variety of buildings of different styles, periods, and purposes:?from upper-class homes (for example, house of former Prime Minister?Korekiyo Takahashi <蕭?罘??????>), to pre-war shops, public baths (???康, Sento), and Western-style buildings of the?Meiji period.? These?are architectures which would normally be inaccessible to tourists or other casual visitors, or cannot be found in Tokyo.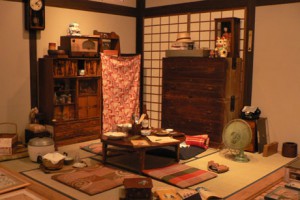 Hayao Miyazaki (絎???薈?), the famous animator,?often visited here during the creation of his film, Spirited Away (????????絨????????????), for inspiration.
Access from the city center is not very good, but this is a place worth visiting.
Edo-Tokyo Open Air Architectural Museum (羆???御?延根?????????????)
Location: Koganei, Tokyo
Website: http://www.tatemonoen.jp/english/index.html (Eng)
—
Higherground Co.,Ltd.
2-8-3 Minami-Aoyama, Minato-ku, Tokyo, Japan
TEL:03-6459-2230
HP:http://www.higherground.co.jp/
TOP PAGE:?https://livingtokyo.net/