Okura Museum of Art (紊у???????え), is a museum in Akasaka, right in front of Hotel Okura.? This museum exhibits Japanese and oriental arts, which was collected by Okura Kihachiro (紊у??????????), an entrepreneur.? His son, Kishichiro (???筝????), is the founder of Okura Hotel.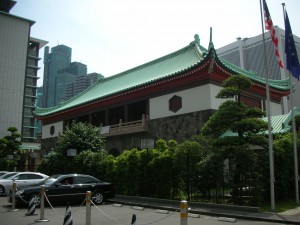 Okura Museum of Art opened in 1917, as the first proprietary museum in Japan.? After the building and some arts were lost in the Great Kanto Earthquake in 1923, the museum once closed, but reopened in 1928.
In 1997, the original building was rebuilt for the 80th anniversary event.? The building has classic Chinese taste, and has been selected as the natinal cultural heritage.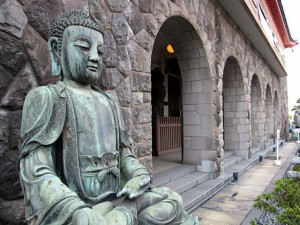 Okura Museum of Art owns about 2500 arts, and 1000 writings from ancient China.? The arts have a range in drawings, carvings, calligraphies, etc., and includes 3 national treasures.
Exhibitions differ from time to time.? For inforation of what is on now, check out the website 🙂
Okura Museum of Art
Location: Akasaka, Tokyo
Website: http://www.shukokan.org/english/index.html (Eng)
—
Higherground Co.,Ltd.
2-8-3 Minami-Aoyama, Minato-ku, Tokyo, Japan
TEL:03-6459-2230
HP:http://www.higherground.co.jp/
TOP PAGE:?https://livingtokyo.net/