Have you heard of Hattori Hanzo (???????????)?
It is the name of a famous Ninja, who was the guard of the Edo castle of Tokugawa Shogunate.? Maybe you have heard this name?as a character.? He appears in several games and manga, such as "Nobunaga's Ambition (篆♂?激???????)" and "Samurai Warriors (????順?≦??)"
Actually, Hattori Hanzo is not a single person.? Hanzo was the popular name of Hattori Masashige (??????????)?and Hattori Masanari (???????絨?), father and son.
There is a place-name which was named after Hattori Hanzo in Tokyo.? It is Hanzomon, an area in the west of the Imperial Palace.
Hanzomon (?????級??) literally means 'Hanzo's gate'.? This area is called so because Hattori Hanzo guarded the western gate of the Edo castle, which afterwards became the Imperial Palace.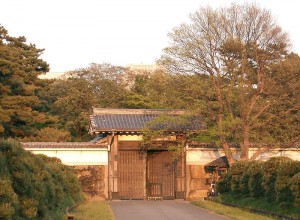 This gate was burnt down during WW2, and another gate was moved to cover its place.? This new gate is still there, and commons are not allowed to go through.
Maybe you can feel the remnant of Hanzo here.
—
Higherground Co.,Ltd.
2-8-3 Minami-Aoyama, Minato-ku, Tokyo, Japan
TEL:03-6459-2230
HP:http://www.higherground.co.jp/
TOP PAGE:?https://livingtokyo.net/