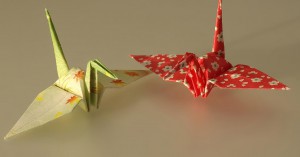 Though?many explanations are made in foreign languages, it is difficult to actually experience Japanese culture.? However, there is a NPO which helps you do so.? This NPO, Institute for Japanese Cultural Exchange and Experience, holds various programs for foreigners, where you can expereince the traditon of Japan, with a multilingual Japanese instructor.? There are guides in several languages, such as English, Chinese, and French.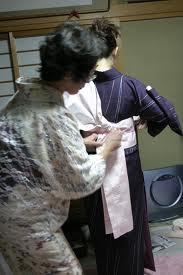 One popular?program is Kimono dressing.
In this program, you can actually wear Kimono.? If weather permits, participants may walk in a nearby park to fully experience life wearing a Kimono.
Before wearing Kimono, participants would?explore many aspects of the Kimono,?for example,?the traditional skills of ?Japanese dyeing and weaving. Participants will also understand the versatility and specific features of the Kimono. Even if one's shape changes (or a Kimono is given to another person), the same Kimono can be worn with just some minor adjustments.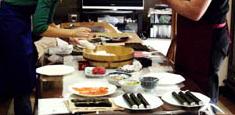 Another?program is making Sushi.
In this program, participants will learn to make various types of Sushi: Maki Sushi (rolled Sushi), Gunkan Maki (rice wrapped with a strip of seaweed and topped with?ingredients), and Nigiri Sushi (rice topped with a slice of raw fish).? This program will be held at the participant's home, as Sushi is a typical diet often made in?Japanese homes.
There are more unique programs, such as experiencing tea ceremony, calligraphy, Origami (paper folding), and a tour watching the morning training of Sumo wrestlers.
For more information, visit the website below!
Institute for Japanese Cultural Exchange and Experience
http://www.ijcee.com/e.html (Eng)
—
Higherground Co.,Ltd.
2-8-3 Minami-Aoyama, Minato-ku, Tokyo, Japan
TEL:03-6459-2230
HP:http://www.higherground.co.jp/
TOP PAGE:?https://livingtokyo.net/