By Richenda Elledge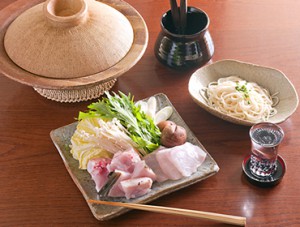 The author???s recent need to arrange business dinners at halal restaurants for Muslim visitors on business as well as gatherings for local halal-eating friends has encouraged her to put her findings in writing.
With Muslim visitors entering Japan on the rise, Halal cuisine has become a hot topic of late. According to Japan National Tourism Organization (JNTO), over 176,000 Malaysians (an increase of 65% in one year) and over 136,000 Indonesians, (27% increase) traveled to Japan in 2013. Japan???s relaxation of visa requirements for travelers from Southeast Asia will continue to encourage higher numbers in the long run.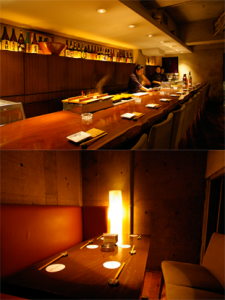 As to actual Muslims residing in Japan, there are no official statistics on this per se; however, demographic studies estimate the range to be from 70,000 to 120,000 Muslim residents, with about 10 percent of that number being ethnically Japanese.
Japan can appear as a culinary dilemma for people who follow strict dietary requirements set out under sharia (Islamic law). Food must be halal, thus must not contain or come in contact with anything considered forbidden.

More commonly, most people think this means no pork and alcohol, but the halal concept also includes procedures for slaughtering animals and handling food and utensils. More strict assessments could include using halal-certified cookware.
Restaurants in Japan claiming to be halal certified are most often certified by the Malaysia Halal Corporation, which is a highly rated but a rather stringent certification process. In Japan, it???s best to check and verify which certificate (if any) restaurants claiming to be halal use.

Below is a list of interesting eateries (and by no means an extensive list).
Japanese ???Washoku??? options: The first three are ideal for visitors on business, and are upmarket and comfortable for more formal or business gatherings. The last listing is more casual but introduces a cuisine that???s both important and prevalent as a modern day Japanese dining experience. All four places would need reservations.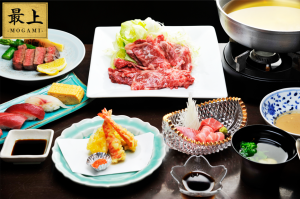 Hanasakaji-san
Hanasakaji-san, a shabu-shabu and washoku restaurant, isn't exclusively halal but they offer a good halal dining experience, and in line with being locally certified it maintains the standard of separating the storage of halal meat in a dedicated freezer and keeping a separate set of utensils and plates from non-halal ones. They also offer non-alcoholic wines on the menu. For more information: http://hanasakaji-san.jp/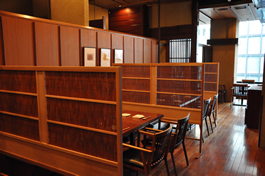 Housun Murata
An upscale Japanese restaurant serving regional Japanese foods, Housun Murata is certified with the Malaysia Halal Corporation. The restaurant offers a halal course meal that highlights most of the major dishes in basic Japanese cuisine. A good introduction for travellers not familiar with the breadth of Japan???s food. For more information: http://www.hosun.jp/img/halal.pdf and the main site: http://www.hosun.jp/index.html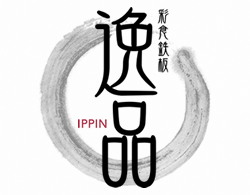 Ippin Restaurant
Located in Ebisu-Nishi (Daikanyama), Ippin is a Malaysia Halal Corporation-certified restaurant that focuses on general Japanese dishes. The restaurant's menu features dishes from sauteed burdock root, fried chicken (karaage), rolled egg omelet stewed in stock (dashi maki tamago) to grilled wrapped salmon, tofu hamburg, crispy grilled chicken and curry rice. For more information: http://ippin-halal.jp/en/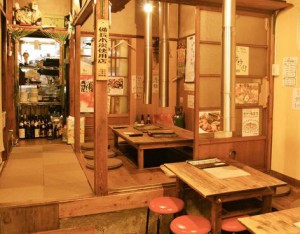 Gyumon
Gyumon offers halal yakiniku either a la carte or as a set meal. It???s about a 10-minute walk from the station, and the online reviews of this eatery seems to be positive with customers rating the food good and within a reasonable price for yakiniku cuisine. This restaurant is certified with the Malaysia Halal Corporation. For more info on the restaurant: https://www.facebook.com/HalalRestaurantInfoJapan/posts/483500588401175
Casual dining, cafes and other cuisines: In addition to the many Indian and Turkish restaurants around town that tend to be halal friendly, here are a few listings of non-Japanese options.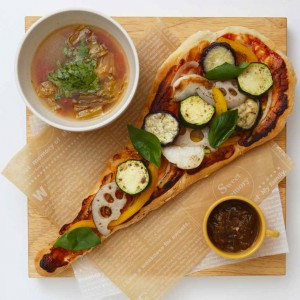 Sekai Cafe
Located in Kaminarimon near Asakusa, Sekai Cafe is a casual eatery that offers vegan and halal fares; such as, pizza, roast chicken, lamb, foccacias, soups and salads. Drinks range from coffees to smoothies. While their business website does not state if they are halal certified, it was listed under Halal Media, a local resource dedicated to list halal friendly businesses (see listing below). They do state they are pork- and alcohol-free. An added plus is that the cafe provides free wifi and power outlets for charging electronics, which is a useful touch for travellers or if you are like the author, using a discount mobile carrier with a set monthly Internet usage budget. For more information: http://sekai-cafe.com/index.html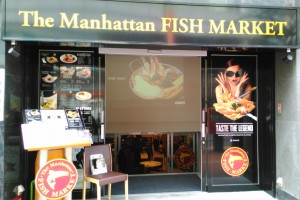 Manhattan Fish Market
Located in Ikebukuro, Manhattan Fish Market is a fish and seafood casual dining restaurant that is halal. Currently still processing its halal certification, it is a pork- and alcohol-free restaurant. Manhattan Fish Market is a global restaurant chain that has restaurants in eight different countries, and offers fares such as flame-grilled seafood (their signature style), fish and chips, chicken and pasta dishes, as well as a wide variety of appetizers, soups and salads. It offers a good selection of mocktails and alcohol-free beer. An added touch is that they offer a small prayer space for its patrons. The full menu can be found here: http://www.manhattanfishmarket.com/japan.html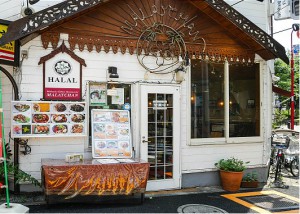 Malaychan
Malaychan has been halal certified by the Malaysian government, a rarity in Japan. It is another eatery located in Ikebukuro, and offers an extensive menu that includes laksa and steam boat (hot pot). The establishment also offers catering services. For more information: http://www.malaychan-satu.jp/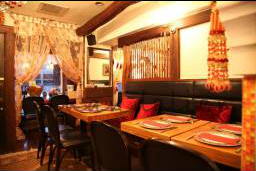 Le Maghreb Chandelier
Located in Nishi Azabu (a neighborhood well known for its restaurants), Le Maghreb Chandelier is a traditional Moroccan restaurant. This is the place to come for grill meats, tangines and cous cous. According to Halal Media, the restaurant is particular about reproducing authentic Moroccan cuisine without caving into the Japanese taste, and many of the ingredients are imported from overseas. Although food menu is halal, they do serve alcohol beverages in its premises, which are stored in a location completely separate from the kitchen. There is also a branch in Futoko Tamagawa, simply called Le Maghreb. Here is the website (in Japanese): http://www.lemaghrebchandelier.com/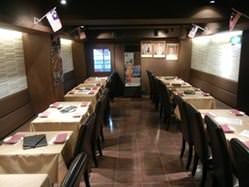 Rasa Malaysia
Located in Ginza, this Malaysian eatery is well known among the Malaysian locals and people from its embassy and airline. It is endorsed by the Malaysian Government and is certified with the Malaysia Halal Corporation. Dishes include the major Malaysian fare such as satays, mee goreng, char kuey teow, rojak and beef rendang. Its website has good photos of its dishes: http://r.gnavi.co.jp/g275501/lang/en/
Others: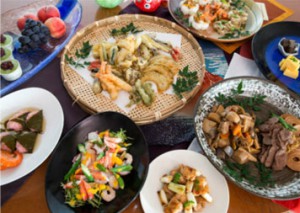 Catering Services: Halal Bento Tokyo offers foods through lunch box delivery and also catering services. It strives to deliver tasty bento boxes anywhere in Japan and uses ingredients and kitchenware that meet the strict halal standards of Malaysia. Its kitchen has been approved by the Department of Islamic Development Malaysia (Jakim). https://halalbento.tokyo/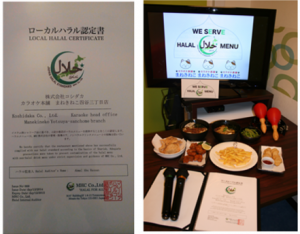 Karaoke: The Manekineko karaoke chain has provided halal menu at its Yotsuya-sanchome branch. It has been given a Japan Halal Standard Certificate by the Malaysia Halal Corporation. It also includes a Mecca-facing prayer room inside the building as well. An added plus is that they are flexible with halal patrons to bring in their own food should they choose to do so. While alcohol is served on its premises, all utensils, glasses and trays are provided separately to halal and non-halal customers and storage of the halal items are kept completely separated in a different kitchen. For more information: https://www.karaokemanekineko.jp/en
Useful links:
Provided by the Japan National Tourism Organisation (JNTO): http://muslimguide.jnto.go.jp/eng/facility/tokyo/
Halal Media Japan is the world???s first Japanese Halal portal site available in English: http://www.halalmedia.jp/
Muslim Friendly Project in Japan provides training for hospitality industry staff in Japan to enhance understanding of requirements and concerns of Muslim guests visiting Japan:
http://muslim-friendly-japan.com/
This is a simple site that lists halal restaurants by area: http://www.oksfood.com/halal/halal_tokyo.html