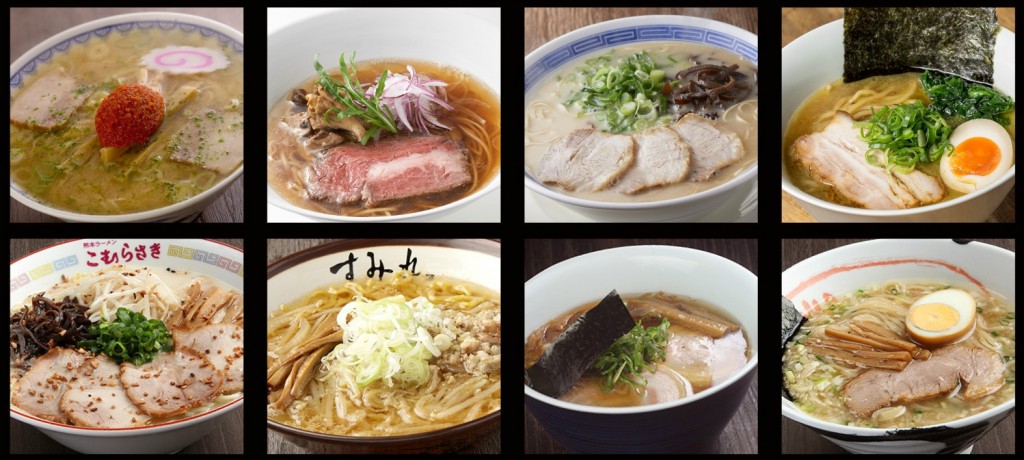 Ramen noodles, one of the main favorites in the Japanese diet, have become one of Japan???s most well known foods abroad. And while it is often thought of as a quick, go-to fast food meal, it can, as highlighted in the world-famous Itami Juzo film, Tampopo, also be savoured slowly by connoisseurs. The key feature about ramen is that it keeps renewing itself and is a cuisine that is often updated, reinvented and modernised. From the traditional chashu (roast pork loin) pork bone soup ramen, we now can find curry ramen, spicy garlic ramen, tomato and basil chicken ramen, and even lemon soup ramen.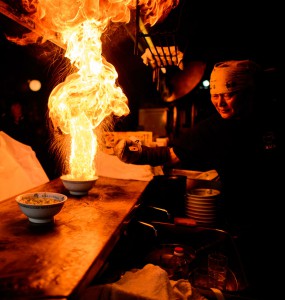 Ramen are, generally, wheat-based noodles that are served in a meat, fish, soy, or miso-based broth with sliced meats and vegetables. Regional ramen dishes vary in their presentation, preparation, flavor, and ingredients. But in a nutshell, main differences are often the type of soup stock and shape of the noodles. For instance, Sapporo ramen is associated with a rich miso ramen, while Kitakata (northern Honshu) is known for its thick, flat curly noodles. Yokohama ramen called Ie-Kei consists of straight, thick noodles in a soy and pork bone broth similar to tonkotsu (pork bone) soup, while Hakata ramen (Fukuoka, Kyushu) is known for its milky, pork-bone broth.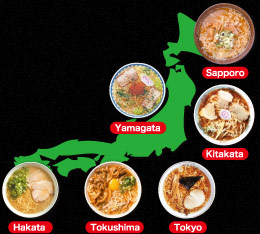 Here we highlight two well-written guides about the regional differences, as well as in depth description of the ingredients:
A Guide to the Regional Ramen of Japan by Nate Shockey and ?The Serious Eats Guide to Ramen Styles by J. Kenji Lopez-Alt.
Also, check out ANA???s popularity ranking here: https://www.ana-cooljapan.com/contents/ramen/ and incidentally, there is also a Ramen Museum in Shin-Yokohama: http://www.raumen.co.jp/english/