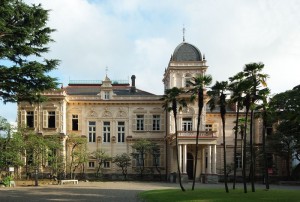 Within a few minutes walk from Ueno station, you will find a nice mansion and a garden.? This is Former Iwasaki Family House (??у鴬經????), which used to be the mansion of Iwasaki family, owner of Mitsubishi syndicate.
This family house was designed by Josiah Condor, an English architect, and was completed in 1896.? The basic tone is Jacobian style, but some Islamic taste is taken in.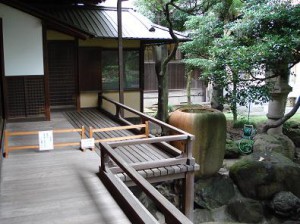 The main building is western, but there is a Japanese style house in the back.? The rooms are beautiful, and there is a cafe space for having Japanese tea and sweets, which you can also enjoy in the garden.
Feel the history, culture, and nature?

Former Iwasaki Family House (??у鴬經????)
Location: Ueno
Open Hours: 9:00-17:00
Entrance Fee: 400JPY
Website: http://www.kensetsu.metro.tokyo.jp/kouen/kouenannai/park/english/kyu_iwasaki_tei.pdf (Eng)
–
Higherground Co.,Ltd.
2-8-3 Minami-Aoyama, Minato-ku, Tokyo, Japan
TEL:03-6459-2230
HP:http://www.higherground.co.jp/
TOP PAGE:?http://livingtokyo.net/
Trackbacks:
0
Trackback URL for this entry

http://livingtokyo.net/about-tokyo-and-japan/japanese-food/2010-11-02/iwasaki-family-house-ueno-tokyo/trackback/

Listed below are links to weblogs that reference