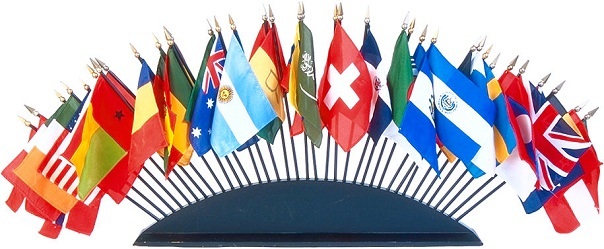 Scroll below for the specific categories:
1. International Schools: K and Up to Grade 12
2. International Schools: Elementary Schools
3. International Schools: Preschools & Kindergartens
1. International Schools: K and Up to Grade 12

American School in Japan
1-1-1 Nomizu, Chofu-shi, Tokyo 182-0031
Established in 1902, ASIJ is the oldest and largest international school in Tokyo. With 1,500 students from around 40 nationalities, it continues to serve the children of the many international families in Tokyo, as well as a growing number of local families. ASIJ's Roppongi Campus was specially designed to accommodate its Early Learning Center (ELC) (http://community.asij.ac.jp/elc). ASIJ's main 14.33 acre (5.8 hectare) campus offers the largest and most complete international school facility in Japan. The spacious campus features extensive open areas, landscaped grounds and is adjacent to Nogawa Park.
Website: http://community.asij.ac.jp/

Aoba-Japan International School
2-10-7 Miyamae, Suginami-ku, Tokyo 168-0081
Aoba-Japan International School (A-JIS) ?is dedicated to developing global-minded, compassionate, collaborative students inspired to learn, take risks, and lead change in the world. A-JIS is accredited by the Council of International Schools (CIS) and the New England Association of Schools and Colleges (NEASC). A-JIS is also a member of Japan Council of International Schools (JCIS), the European Council of International Schools (ECIS), the East Asia Regional Council of Schools (EARCOS), and the National Council of Teachers of Mathematics (NCTM). Aoba-Japan International School is a candidate school for the Primary Years Programme, the Middle Years Programme, and the Diploma Program. ?This school is pursuing authorization as an IB World School.
Website: http://www.a-jis.com/

British School in Tokyo
1-21-18 Shibuya, Shibuya-ku, Tokyo 150-0002
The British School in Tokyo (BST) aims to provide an outstanding British education in English to the international community of Tokyo. BST has more than 850 students aged 3-18, representing over 60 different nationalities. The school welcomes students of all nationalities and academic abilities and provide a mutually supportive and tolerant community in which individuals are respected as individuals. The British School in Tokyo is a two-site school: nursery to Year 3 are taught at the Shibuya campus, while Year 4 to Year 13 ?at the Showa Campus.
Website: http://www.bst.ac.jp/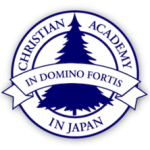 Christian Academy in Japan
1-2-14 Shinkawa-cho, Higashi Kurume City, Tokyo 203-0013
Christian Academy in Japan is a K-12 school established in 1950 to provide Christ-centered education to the children of evangelical missionaries. CAJ is committed to equipping students to serve Japan and the world for Christ and exists to educate children of evangelical missionary parents, and also welcomes other families desiring their children to have a Christian education.
Website: http://caj.or.jp/

Global Indian International School
Global Indian International School, Tokyo is an initiative of the Global Schools Foundation, the leading international school chain in Asia and the Middle-East. The growing network of GIIS schools comprises over 20 campuses across 7 countries, grooming thousands of students from 52 nationalities to become future leaders. GIIS Tokyo made its humble beginnings with less than 50 students in 2006, and has grown to a strength of 450 students within few years. GIIS Tokyo campus currently focuses on primary and middle school education, with expansion plans to serve interests and needs of students in Japan.
Website: http://www.giistokyo.org/

India International School In Japan
1-5-4 Morishita, Koto-ku, Tokyo
India International school IISJ is the oldest Indian school in Japan . It offers K-12 education to Indian as well as non Indian students. The school combines the best of Indian and western education systems and provides unique learning to its students .
Website: http://www.iisjapan.com/

International School of the Sacred Heart
4-3-1 Hiroo, Shibuya-ku, Tokyo 150-0012
The International School of the Sacred Heart in Tokyo was founded in 1908. It is an English speaking school for girls from Grade 1 through Grade 12, and a co-educational Kindergarten for three to five year olds. The purpose is to serve the English speaking community in the
Tokyo area. The school offers an international program based primarily on the curriculum from the United States, the United Kingdom, Canada, and Australia.
Website: http://www.issh.ac.jp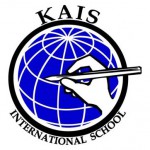 KAIS International School
2-7-16 Kami-Osaki, Shinagawa-ku, Tokyo 141-0021
KAIS is a boutique international school located in central Tokyo, and is uniquely designed to give students an education that is international, personalized, and creative. We offer a curriculum that focuses on balancing academia, leadership skills, character-building, and self-discovery. The classroom experience at KAIS is intimate and hands-on. Maintaining a low student-teacher ratio allows us to give each pupil unparalleled care and attention.
Website: http://www.kaischool.com

Nishimachi International School
2-14-7 Moto Azabu, Minato-ku, Tokyo 106-0046
A Nishimachi education is about much more than academic programs or subject offerings. What makes Nishimachi special is community and our culture of respect, understanding of diversity, focus on active learning, trust, and communication, and strong commitment to language learning, in both English and Japanese. It aims to develop in every student an awareness of, and appreciation for, all cultures. Six school-wide student learning expectations (SLEs) are at the center of our daily work: at Nishimachi students learn to be good communicators, collaborators, thinkers, responsible learners, developers of quality work, and global ambassadors.
Website: http://www.nishimachi.ac.jp/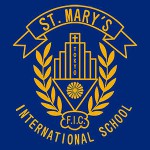 St. Mary???s International School
1-6-19 Seta, Setagaya-ku, Tokyo 158-8668
St. Mary's International School, founded by the Brothers of Christian Instruction, opened its doors to 60 foreign boys ranging from kindergarten to grade three in 1954. By 1971, the rapid growth of the international community and the demands for quality college-preparatory education in the Tokyo area encouraged the Brothers to move to its current location, a nine-acre site in the Setagaya district, one of Tokyo's rare green residential areas. A St. Mary's education nurtures the intellectual, physical, emotional, and social development of each student.
Website: http://www.smis.ac.jp/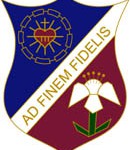 Seisen International School
1-12-15 Yoga, Setagaya-ku, Tokyo 158-0097
Sponsored by the Handmaids of the Sacred Heart of Jesus, Seisen is an international Catholic school that welcomes students from many ethnic groups, cultures and religious traditions into a happy, caring and respect filled atmosphere. Seisen offers an educational program that prepares ???today???s students for tomorrow???s world???. Its program spans preschool, elementary and high school years, K-12, and focuses on very high academic standards as well as social, physical, aesthetic, cultural and spiritual development. The International Baccalaureate Programme (IB) offers students in High School a Diploma that gives them a university entry credential for colleges worldwide.
Website: http://www.seisen.com/
2. International Schools: Elementary Schools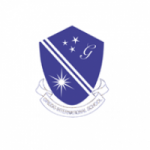 GREGG International School
1-14-6 Jiyugaoka, Meguro-Ku
Website: http://gis-j.com/
GREGG International School aims to prepare children to solve the problems that come with human advancement. In today???s world, the social environment and fabric have been transformed by the acceleration in technological advancement and the function of information technology in our lives. The school invests in each child ? encouraging its students to become respectful, trustworthy members of society, capable of contributing to the betterment of all mankind, and possessing a healthy balance in mind and body, a genuine love of nature and of each other ? and, most critically, an independent spirit.

Jingumae International Exchange School
4-20-12 Jingumae Shibuya-ku
Website: http://www.jies.jp/index.html
Jingumae International Exchange School (JIES), founded in 2007, is conveniently located behind the Omotesando Hills complex in Shibuya-ku. Members of the school community represent over 15 different nationalities, which provide a great mixture of different experiences and culture, making JIES a stimulating place for all involved. As an IB PYP candidate school, it offers a comprehensive education that incorporates the five essential elements of the IB program (Knowledge, Skills, Attitudes, Conceptual Understanding, and Action). The mission and education philosophy of JIES is to promote the balance of acquiring knowledge, developing skills and promoting positive attitudes and attributes that will contribute to every students' capability to be inspired lifelong learners .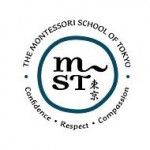 Montessori School of Tokyo
3-5-13 Minami Azabu, Minato-ku
Website: http://montessorijapan.com/index
Currently enrolling over 150 students representing 33 countries of the world, Montessori School of Tokyo (MST) is truly an international school. It offers four programme levels, Little People (for 2-3 year olds), Sunshine (for 3-6 year olds), Elementary (for 6-12 year olds) and Erdkinder (Middle School – for 12-14 year olds). Currently enrolling over 150 students representing 33 countries of the world, MST is truly an international school. The Montessori philosophy is based on a profound respect for each child as a unique human being. MST's approach assumes that children are born intelligent, curious, creative and are ripe to develop a sense of wonder and imagination. The goal is not to control, but to inspire the children to learn voluntarily. In its essence, Montessori is designed to teach children to think deeply, to think for themselves and to think about others.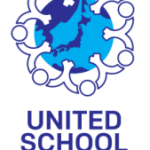 United School of Tokyo
2 鐚?21鐚?10 Tomigaya, Shibuya-ku
Website: http://www.united-school.jp/
United School of Tokyo (UST) is an international school serving children aged 3 to 12 years old. It is a unique school founded by parents and teachers. ?At UST families and educators have come together to provide affordable, quality educational choices for families in Tokyo, and help build a better future for children living in Japan and across the globe. The school is committed to creating a happy, family-like space that aims at academic excellence fostered by warmth, acceptance, respect, flexibility and creativity.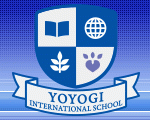 Yoyogi International School
1-15-12 Tomigaya, Shibuya-ku
Website: http://www.yoyogiinternationalschool.com/
Yoyogi International School is located in the center of Shibuya-ward in Tokyo. There are two sites; the Primary School campus and the Preschool/Kindergarten campus. The two campuses are a mere 300 meters apart on the same street and stand right in front of Yoyogi Park; the largest metropolitan park in Tokyo. Yoyogi International fosters a love of learning by encouraging children to be resilient, creative and collaborative. It guides children to be open-minded and develop integrity to become active members of the global society in the 21st century. The school provides a safe, nurturing and caring environment where each child is supported individually and is inspired to exceed their own academic expectations.
3. International Schools: Preschools & Kindergartens

ABC International School
101 Katsu Court 2-7-25 Moto-Azabu, Minato-ku
Website: http://www.abcinternationalschool.com
ABC International School is a prestigious, private international preschool and kindergarten in the center of Tokyo that excels in providing the very best in early childhood education in a safe, fun, nurturing environment. At ABC, ???We Make Learning Fun!!??? Our facilities boast a gym, art atalier, computer lab and library, music conservatory, and 2 large learning environments. Accepting students from 12 months-6 years of age.

aI International School
5-4-1-3f Mita, Minato-ku
Website: http://www.aiinternationalschool.com
At aI International School children are given every opportunity to develop that uniqueness and individuality whilst being helped to love all the challenges, pleasures, difficulties and camaraderie involved in learning. Its programs are multi-age and we believe that the increased opportunities for learning, sharing, developing interdependence and independence, and developing each child???s uniqueness and individuality are abundant in such an environment.

EtonHouse International Preschool
9-2-16 Akasaka, Minato-ku
Website: http://www.etonhouse.co.jp
EtonHouse is headquartered in Singapore with more than 100 pre-schools and schools spreading across Singapore, China, India, Indonesia, Korea, Japan, Malaysia, Cambodia, Vietnam, Hong Kong and Myanmar today. Together these schools provide high quality international education to over 10,000 children across 61 different nationalities. EtonHouse International Pre-School in Tokyo opened its doors in 2010, offering a high quality early years programme for children from 15 months to 6 years of age.

Happy Days Tokyo International Preschool
2F Ebisu Garden East Bldg, 3-9-20 Ebisu, Shibuya-ku
Website: http://www.ebisupreschool.com
Happy Days Tokyo International Preschool believes that childhood days should be happy days! That is why the days are filled with exciting learning, new adventures, and exuberant play in an environment that always keeps the child???s needs in mind. From ballet to yoga, or piano to art, every child will find an activity to brighten his or her day!t The curriculum at this preschool is based on the belief that all children are not created equal but rather are individuals who learn, grow and develop according to their own circumstances, environment and the encouragement they receive.

J???s International School
2-12-14 Moto-Azabu, Minato-ku
Website: http://www.js-international-school.com
Along with a high academic standard of Preschool and Kindergarten activities and curricula, J???s International School aims to make its school family-like and fun in a very special way, a home outside of home. Its dedicated teachers go the extra mile helping children individually excel in their strong areas and progress in weaker areas. The goal is for children to love being at J???s, from the warm welcome at arrival time to pick up time, enthusiastically showing their caregiver what was learned that day. The school strives to make their first experience of school happy and enjoyable.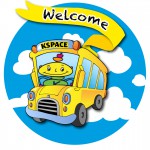 KSpace
5-13-39 Shirokanedai, Minato-ku
Website: http://www.kspacetokyo.org/main/
Kspace is a coeducational school for children 14 months to 6 years old. The school offers a vibrant, cosmopolitan, international school experience. Some Japanese lessons are offered as part of the syllabus and it also runs a bilingual Eng/Jpn programme for a specific age group. Classes are small and friendly. Its teacher:student ratio is very high, allowing each child to receive a lot of personalised attention.

Mitsui Gardens International Preschool
2-1-1 Roppongi, Minato-ku
Website: http://mitsuigardenspreschool.com/
Mitsui Gardens International Preschool exists for the benefit of American Embassy employees who are given priority but remaining openings are made available to the public. It is open from September to June and programming is also available during the summer for children from 3.5 ?to 12 years of age. The compound has a large grassy field, which affords our children generous outdoor playspace, a playground, wading pool and a gym. The school is housed in three spacious classrooms on the ground level, facing a beautiful Japanese garden with ponds, waterfalls and small bridges and islands where one can observe birds and fish.

Ohana International School
3-12-36 Motoazabu, Minato-ku
Website: http://www.school-in-tokyo.com/
Ohana International School, an inclusive Tokyo preschool with a difference, located in Motoazabu 3 chome, and catering for children between the ages of 15 months and 5 years. It is one of the few preschools in greater Tokyo where the owners are the actual teachers in the classroom, every day. It runs a wide range of programs, both full- and half-day; and before- and after-school care is also available. After-school tutoring is available for children and the school has recently started a Me & My Mom program on three mornings per week.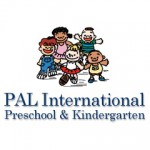 PAL International School
3-8-18 Nishi-Azabu, Minato-ku
Website: http://www.pal-school.com/
PAL International School is a loving, nurturing, and safe environment, providing learning opportunities and cross-cultural experiences to children aged 6 months to 6 years. We provide age appropriate education, nurturing children's social, emotional, intellectual, cultural, and physical selves through play and study in a fun environment.

Summerhill International School
2-13-8 Moto-Azabu, Minato-ku
Website: http://www.summerhill.jp/
Summerhill is a learning environment of beauty and wonder, full of warm, flowing colors and objects that awaken the imagination and invite interaction through play. Add experienced and caring teachers and the foundation for our early childhood program is complete. We believe in whole-child development to help each child grow physically, intellectually, emotionally and socially, and that every child is unique.

Willowbrook International School
2-14-28 Moto-Azabu, Minato-ku
Website: http://www.willowbrookschool.com/
Willowbrook is a learning community where parents, teachers, and staff collectively contribute to the children's education. Since 1998, we have celebrated the diversity of our multi-cultural community with families from more than 30 different countries. As a uniquely close-knit community, we here at Willowbrook have proudly maintained relationships with many alumni and their families throughout the years.