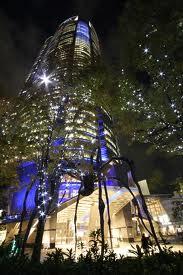 Roppongi Hills, also known as the 'Artelligent City,' is one of Japan's largest integrated property developments, located in the Roppongi district of Minato, Tokyo.
Seventeen years after the design's initial conception and construction by building tycoon Minoru Mori (罍???), the complex opened to the public on April 23, 2003.
The mega-complex incorporates apartments, a hotel, a major TV studio, a museum, caf辿s, movie theatres, office space, restaurants, shops, an outdoor amphitheatre and a few parks. The centrepiece of the development is the 54-story Mori Tower.
Mori's stated vision was to build an integrated development where high-rise inner-urban communities allow people to live, work, play and shop in proximity to eliminate commuting time.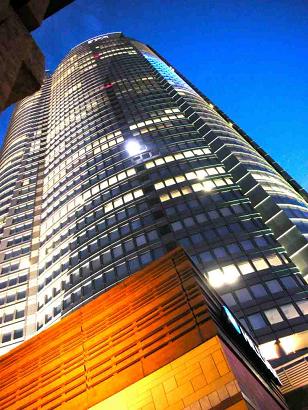 The largest building, the Mori Tower serves as a landmark in the area and presents an awe-inspiring 360?? night view over Tokyo on the Sky Deck, an open air viewing area, which is a famed visit for lovers. Then what better way to end an evening off on the 52nd floor (same level as the Tokyo City View, as the observation deck it is called), sipping on a glass of wine, whilst watching the traffic wind their way around the foundations of the building.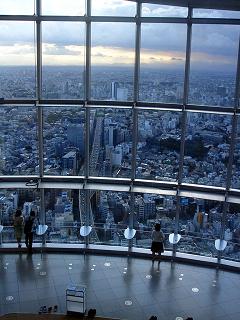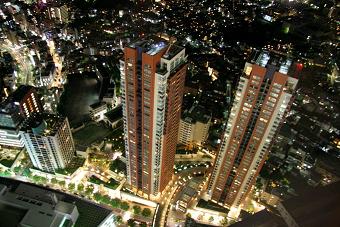 Catering for the prospective shopper???s every delight, shopping in the Roppongi hills ranges from food halls to boutiques and entertainment. There is also a huge cinema complex showing all the latest Japanese and Western productions serving caramel popcorn which by Japan standards, is pretty rare. A Museum presenting a vast variety of fine arts exhibits, featuring Japanese and international artists. You are even spoilt for choice with three floors of malls with shops, cafes, restaurants and clubs and everything else that tickles your fancy. And there is an Academy featuring a school, library, a cultural centre and a conference centre.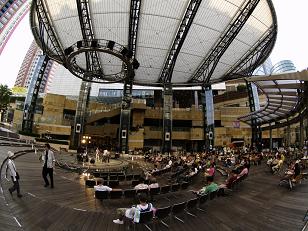 There is a multitude of by monthly events in the area partake in such as beer festivals, exhibitions, live performances and even wedding planning. Every Saturday morning you can purchase freshly picked vegetables direct from the Ibaraki prefecture at very reasonable prices. Try to be an early bird so you are not disappointed as things do sell out very quickly.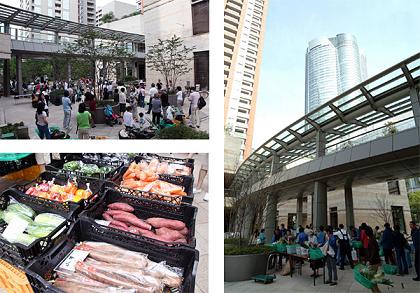 With more than 200 shops, cafes, and restaurants and pretty much everything else you can imagine you are provided with a new and varied experience.
Facilities are all located in high quality architecture, surrounded by designer gardens and promenades creating a lively urban landscape. All the while, each building has its own unique, special character.
—
Higherground Co.,Ltd.
2-8-3 Minami-Aoyama, Minato-ku, Tokyo, Japan
TEL:03-6459-2230
HP:http://www.higherground.co.jp/
TOP PAGE:?https://livingtokyo.net/