Ueno Koen (筝?????????) is a spacious public park located in the Ueno section of Taito, Tokyo. It occupies the site of the former Kan'ei-ji (絲?羂後?), a temple closely associated with the Tokugawa shoguns, who had built the temple to guard Edo Castle against the north-east, then considered an unlucky direction. The temple was destroyed during the Boshin War (???莨井????, 1868-1869).
Ueno Park was established via an imperial land grant to the city of Tokyo from Emperor Taish?? in 1924. The official name of the park is Ueno Onshi K??en, when translated means "Ueno Imperial Gift Park (筝??????????????)".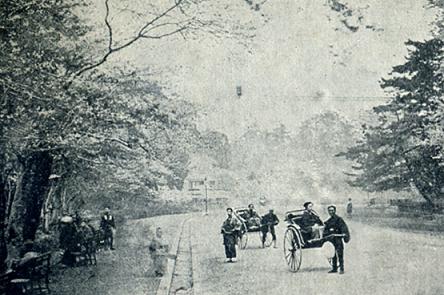 Ueno Koen in the?Taisho era.
The park is built on the remains of the Kaneiji Temple burned down when the Meiji Government formed a new regime. Now it is a nice park and the remains of the temple can barely seen. Ueno Park is surrounded by a number of popular museums, which includes the?Tokyo Metropolitan Art Museum (??延根??順??茵?蕕?)?and the National Science Museum (??順??腱?絖??????え). Museum hopping is one of the most popular pastimes for locals.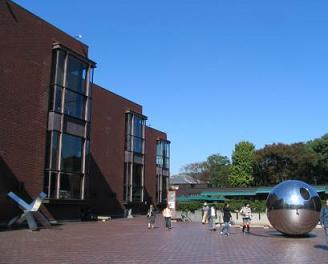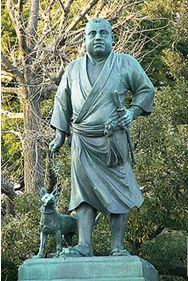 A very famous statue of Saig?? Takamori (茱翠?潔?????)?walking his dog stands in the park.
Between the three museums (Tokyo National Museum, The National Science Museum and The National Museum of Western Art), a concert hall, a number of shrines, Shinobazu Pond and Ueno Zoo, you are bound to find an activity of interest ? whether it be relaxing in the park, or boating on the pond, museum hopping or doting over the animals in Ueno Zoo. Ueno zoo is what really makes this area a popular tourist and recreational area for both Japanese and foreigners.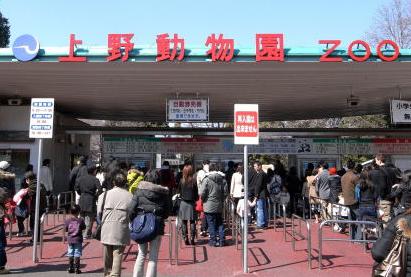 During spring is first thing that comes to people's minds during this season is going to hanami (??沿??, Cherry Blossom watching), eating traditional Japanese food and enjoying some traditional music under the blooming cherry trees. In Ueno Park, however, the Hanami experience will be accompanied by classical music setting a tranquil and relaxing mood. Also called the "Tokyo Opera Forest," Ueno Park is holds the "Spring Festival in Tokyo" each year and the event starts on March 16th and runs up until April 10th.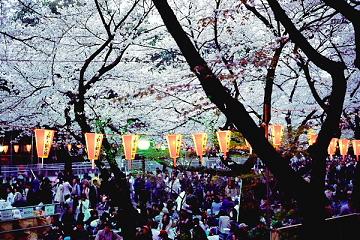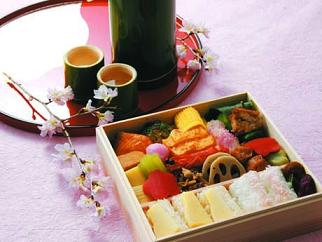 This mixed spectacle is a great new way to appreciate Hanami and classical music, and is bound to delight a broad range of people. This 27-day-long celebration consists of 40 concerts in total, which includes free concerts performed in cafes, restaurants and cultural facilities such as the park's art galleries and museums.
The festival has been running for a number of years, initially organized with the intent of attracting people to visit Ueno for Hanami, which back in the Edo period was reputed to be the best location for the tradition. The concept of playing classical music in the park promotes the idea that the cherry blossom experience needs not be strictly associated with traditional Japanese music, because cherry blossoms are a symbol of joy, no mater what culture or tradition you may come from.
—
Higherground Co.,Ltd.
2-8-3 Minami-Aoyama, Minato-ku, Tokyo, Japan
TEL:03-6459-2230
HP:http://www.higherground.co.jp/
TOP PAGE:?https://livingtokyo.net/