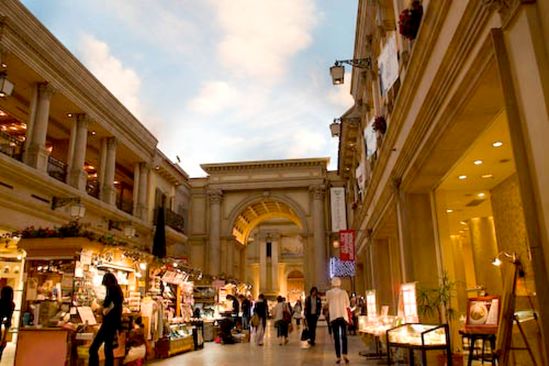 Palette town (?????????????帥????, sometimes mistranslated to pallet town) is a huge complex facility containing attractive amusement spots, stores and restaurants. It is home to one of the largest Ferris wheels in the world at 100 meters in diameter and 115 meters high known as Daikanransha (紊цΤ荀ц??).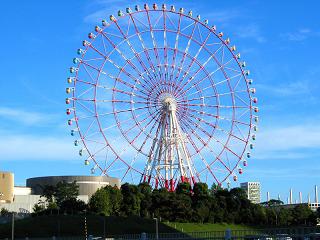 It???s extremely popular because you can look down at the sea and the skyscrapers of Tokyo at the same time. You can enjoy a panoramic view of the coast from Haneda down to the Boso Hanto Peninsula. You can also see Mt. Fuji on a fine winters day. Its huge Ferris wheel can also be seen all across Odaiba signalling to prospective visitors that Palette town is a fun and interesting place to be.
Palette town is made up of several attractions with a large shopping centre known as the Venus Fort (??眼?c?若????鴻??????若??), a women's theme park filled with fashion, beauty, and many other items of interest. Venus Fort was first opened in 1999 and designed to look like 17th century Europe, there is even a staged sky on the roof that transforms from day to night every few hours. It???s not only the decor that Venus Fort shares similarities with Las Vegas??? Caesar???s Palace for Venus Fort also features a casino for all you would be budding gamblers.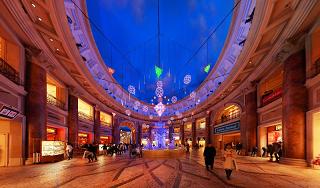 Just below Venus Fort is the shopping centre known as Sun Walk (??泣?潟?????若??).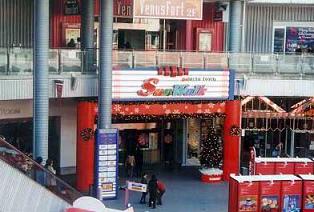 The interesting thing about Sun Walk is that it features a lot of shops catering to the pet lover. One can get a makeover done for your pet at a pet hairdresser, stop for a feed at a pet friendly Dog Caf辿. If you don???t have a pet and feel you are missing out, there are pets on hire by the hour so you too can join in the pet pampering. It does sound odd but hiring a dog is becoming increasingly popular with the locals that may not have a big apartment and not much room to have pets.
Other attractions that make up Palette town include the Toyota Mega Web technology showcase, Toyota???s self-proclaimed car theme park. Toyota Megaweb comprises of six exhibits such as the History Garage, Universal Design Showcase, Toyota City Showcase, Ride One, E-com Ride and the Kids Hybrid Ride One.
There is also Zepp Tokyo, a live entertainment venue, plus a 24-7 facility called "Tokyo Leisure Land" with Karaoke shops and pool halls.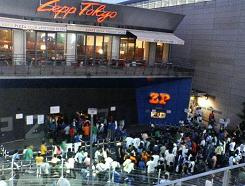 With so much on offer, you are guaranteed to find a little something for everyone and more than enough to entertain you for an entire day.
—
Higherground Co.,Ltd.
2-8-3 Minami-Aoyama, Minato-ku, Tokyo, Japan
TEL:03-6459-2230
HP:http://www.higherground.co.jp/
TOP PAGE:?https://livingtokyo.net/