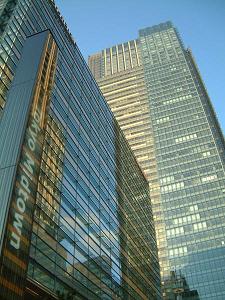 Set amongst lush greenery lays the urban Tokyo Midtown (??延根???????????帥????)?development, comprising of six stylish buildings featuring a variety of facilities such as hotels, museums, stores, restaurants, offices and leisure space. Art is truly alive in every corner of the town welcoming visitors from all walks of life and providing your every day urban life with a superior quality of living. It is also the key factor in the proliferation of Japanese design around the world.
The complex was completed in March 2007 at the cost of ?370 billion and sports the tallest building in Tokyo and the new quarters of the Suntory Museum of Art. It???s located in a prime location in Roppongi, part of the Minato ward on the site previously occupied by the Japan Defence Agency.
Aside from having a vast selection all the exquisite, high-end drink, food and fashion – Tokyo Midtown is also the home of Design Sight 21_21, a design gallery/workshop created by world-renowned fashion designer Issey Miyake and architect Tadao Ando.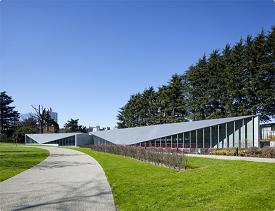 "The idea was to create not only a museum that shows exhibits," says Ando, "but also a place for researching the potentiality of design as an element that enriches our daily life, a place that fosters the public's interest in design by arousing in them different sights and perspectives on how we can view the world and the objects surrounding us???.
If you are an Art and Design lover, Tokyo Midtown is definitely one to add to the agenda. The entire complex is literally one art piece plus there is a host of different exhibitions/museums that can be found dotted around. All of which are available all year round displaying old and discover new talent. This year to discover and support talented designers and artists, the 3rd Tokyo Midtown Award will be held in two divisions: the Art Competition and Design Competition.
FUJIFILM Photo Museum is currently hosting an exhibition displaying a collection of rare, antique cameras along with FUJIFILM's previous models. There are also special exhibitions featuring the history and culture of photography, which are held regularly. This is a rare place where visitors can gain insight into the evolution and changing culture of photography and the camera.
Now once you have had your fill of shopping and museums, why not pop up to The Ritz-Carlton (????????????若??????恰?延根)?for ???Tokyo Teas from Around the World??? and a little snack.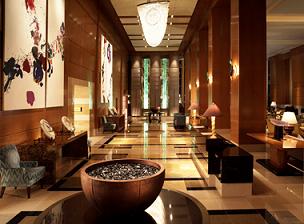 High tea at The Ritz-Carlton has become even more enjoyable with the addition of its ???Teas from Around the World??? Tea Master Series. Guests are welcome to join one of the hotel???s four certified Tea Masters for an afternoon tea, some traditional fares and an engaging conversation on the history of tea.
—
Higherground Co.,Ltd.
2-8-3 Minami-Aoyama, Minato-ku, Tokyo, Japan
TEL:03-6459-2230
HP:http://www.higherground.co.jp/
TOP PAGE:?https://livingtokyo.net/