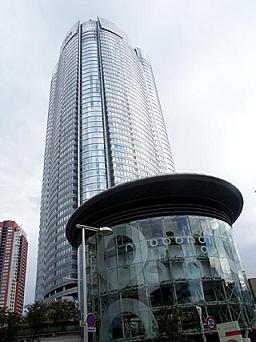 Now once you hear Roppongi(???????), it remind you of Ropoingi Hills (??????????????), Izumi Garden (羈?????若?????)?and International caf辿s or restaurants, which are something luxury and exotic. Actually at Roppongi, it???s easy to find the international and luxury air.
To reach those modern style at Roppongi, it might be unimaginable for you that Roppongi was a residence area for samurai in the Edo era. Once moving into the Meiji era, it was replaced?by the?Japanese military base. Then, after World War 2, these equipments were switched to the UN.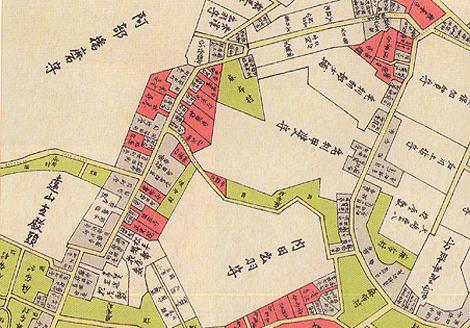 Map of Roppongi in the Edo era.
Accordingly such an Americanized circumstance allowed Roppongi to make international air. Of course, some embassies around Roppongi also make the international air.
Under the above historical track, Roppongi becomes one of the attractive downtown, as you see Roppongi Hills, Izumi Garden and so on.
Now you got the summarized background of Roppongi. Keeping?it in your mind, you can spend your customized day at Roppongi. Spending time at Roppongi will not make you feel nostalgic of your country and you can also enjoy Japanese taste. Everything you need from day to night is prepared at Roppongi, it will not make you bother.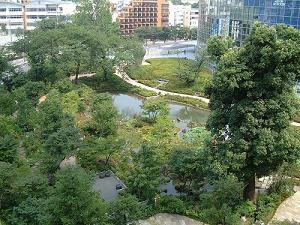 First of all, on the foot of Roppongi Hills, you will see the traditional Japanese garden. It is followed the design of Mouri???s garden (罸????梱???) that existed in Edo era at the same place. Killifishes those had been to space with a Japanese astronaut were stock pond in this garden. A calm and beautiful surroundings make you relax and refresh.
Secondly, you will not see any department store in Roppongi. Usually department store establishes the symbolical region where middle class will be developed. It might be proof that Roppongi is not focused?on?the middle class. Or it might be downtown for the adult, because everything depends on your choice. It means everything can be customized by your taste. Nothing will not be selected in front of you, but you can customize everything you choose. You can choose by brand, by your taste at Roppongi. You are free. Your taste will be trained here.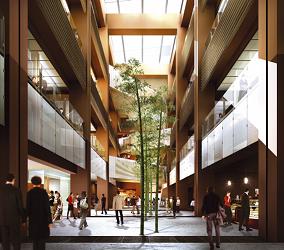 When you feel some uneasy at ???Japanese traditional??? or ???adult??? at Roppongi, you will also find an attractive and curable point at Roppongi that you can taste your hometown cooking. As I mentioned above, you can keep in your mind that Roppongi is an international place. Even if you will not find the restaurant, you will find the ingredients to cook at your house or at your friend???s house. Surely these sorts of foods give you the energy to recover and restart your tired life.
Well, I hope that you find that Roppongi is a cosmopolitan and special place where are resemble with a ???Concession Territory???. You will enjoy multi- Roppongi.
—
Higherground Co.,Ltd.
2-8-3 Minami-Aoyama, Minato-ku, Tokyo, Japan
TEL:03-6459-2230
HP:http://www.higherground.co.jp/
TOP PAGE:?https://livingtokyo.net/