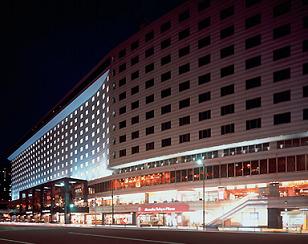 Akasaka Tokyu Plaza (莎ゅ????掩?ャ???????)?is a complex facility where the hotel and the shopping space located near the Akasaka-mitsuke Station(莎ゅ??荀????薈?):?a subway station on Tokyo Metro Ginza Line or Nagatacho Station(羂悟?亥?咲??) a subway station on Tokyo Metro Yurakucho, Hanzomon and Namboku Lines.
There are so many Japanese high class brand shops at the store.
You can find plenty of fashion, amenity, jewely, restaulant, even a hotel(Akasaka Excel Hotel Tokyu).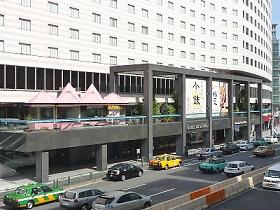 The department store will offer good opportunities to enjoy shopping at
Japanese high class brand shops.
And they also have great sales depending on the season.
As for shopping, you can see "Mariage Akasaka Branch" which has jacket
and amenity for ladies, "International Jewelry Prize" which offers total
coordinate with diamond accessories on the building.
Especially, for people who would like to enjoy?unique Japanese style restaurant, I strongly recommend Ninja restaurant on the first level of the department.
I have already mentioned about the detail of the restaurant.? Please see the details here.
This department store is not big as famous department store like
Takashimaya or Mitsukoshi.
But even like that, it's ok to purchase daily necessities and you can
feel?the atmosphere of Japanese department stores at the Akasaka Tokyu Plaza.
If you have enough time to go around Akasaka district, you should go to
Nagata-cho, National Diet Building (??巡??茘遺?????)?and Tokyo State Guesthouse(??延根菴?莖?蕕?).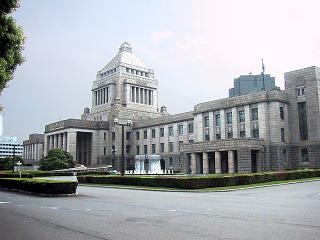 The National Diet Building.

Tokyo State Guest House.
Moreover, Akasaka is quite a popular place for foreigner because of the
location which is near from Shinjuku station.
It's only a little way from Akasaka Tokyu plaza.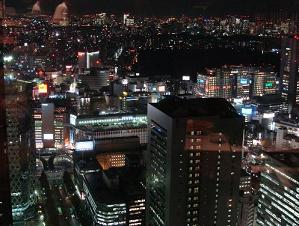 Night scene of western Shinjuku
Even if you have no plan to purchase such Japanese goods, you can
enjoy shopping at Akasaka Tokyu Plaza, and going around Akasaka area.
Please get more details from following official web page.
I'm sure you can spend a good day in Akasaka area.
Akasaka Tokyu Plaza
http://www.akasakaplaza.com/
—
Higherground Co.,Ltd.
2-8-3 Minami-Aoyama, Minato-ku, Tokyo, Japan
TEL:03-6459-2230
HP:http://www.higherground.co.jp/
TOP PAGE:?https://livingtokyo.net/