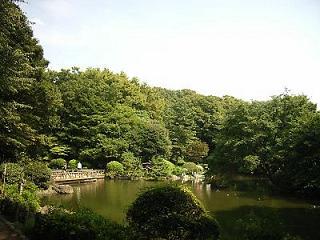 Arisugawakinen koen (??????綏?絎???綽球????, Arisugawa Park鐚??is a greenery beautiful park located in nice and quiet area near Hiroo Station(綺?絨冗??).
You can see the river, pond, bushes and also you can even find a big
library which has been just renovated.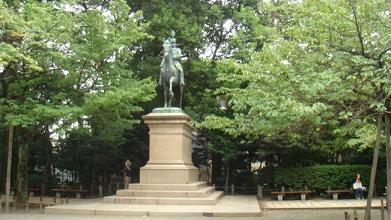 Statue of Prince Arisugawa Taruhito, member of the imperial family of the 19th century.? Arisugawakinen koen was formerly owned by the Arisugawa family.
There are both of many foreigners and local people who are enjoying
fishing, playing football, and studying ???etc. You definitely can find so
many things to do in there.
You also can find some caf辿s and restaurants.
It might be a good idea to take some foods away, have lunch or take a break
under the nice weather.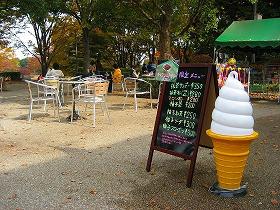 A Stand in the park, selling drinks and snacks.
Lovely flowers bloom in spring, the color of leaf turns to red and
yellow in autumn, it might show different scenes with snow in winter,
people can enjoy different scenes in each season.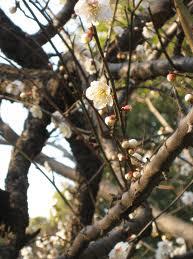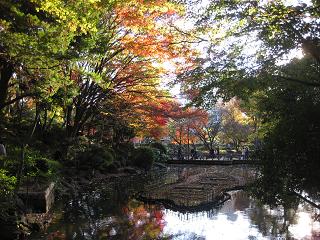 Blooming blossoms, and autumn in Arisugawakinen koen.
The library is very historical and has 350,000 books and 900 seats.
People are allowed to access the free wireless internet.
It is very interesting that some qualified people like tax counselors
and notary publics are invited every month and free consultation is opened
to local people.
The view from the windows is amazing and you can relax and spend time on
your own way.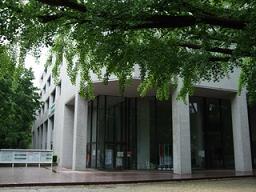 Nice and beautiful mansions, gorgeous apartments, Mercedes-benz, BMW,
Rolls-Royce and many foreign people can be seen as usual in this area.
You might hear that someone are saying ???IS HERE REALLY in JAPAN?!???.
—
Higherground Co.,Ltd.
2-8-3 Minami-Aoyama, Minato-ku, Tokyo, Japan
TEL:03-6459-2230
HP:http://www.higherground.co.jp/
TOP PAGE:?https://livingtokyo.net/
Anyway, once you spend exciting days in Tokyo, you will definitely miss
the nice homey place one day.
Then you will know that there is such a cozy place even in busy Tokyo.
That is also part of ???cool Tokyo???, isn???t it?