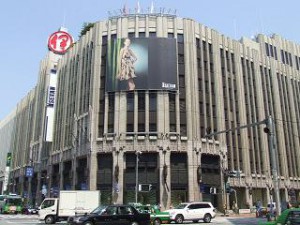 ???Welcome to Isetan Shinjuku Main Store (篌???≫弦??医??????).???
It???s often said that a trip to Japan could hardly be complete without a visit to one or more of the large department stores.
There are a lot of department stores in Japan and the leading department store chains in Tokyo include Isetan (篌???≫弦), Marui (筝娯??), Matsuya (??上??), Matsuzakaya (??上??絮?), Mitsukoshi (筝?莇?)?and Takashimaya (蕭?絣九??).
In addition to selling everything from foods to furniture ,they also offer art shows, musical performances, handicraft exhibits, etc.
They are unique, not only in the goods and services, but also in their management style.
Besides shopping, customers can enjoy spending time as they want.
The Isetan Shinjuku Department Store is located in Shinjuku on the west side of central Tokyo.
It was completed in 1933 as the Isetan Main Store.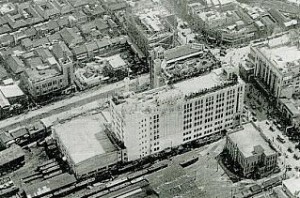 Isetan in 1933.
With its grand-looking, it has been a symbol of Shinjuku.
There is a subway station beneath the main street adjoining the store, with direct access to the basement food department, and also it???s only a 5-minute walk from the east entrance ???higashi-guchi???of JR Shinjuku Station ?the busiest train station in the world.It is easy access, and hours: 10a.m. to 7p.m. closed on Wednesdays.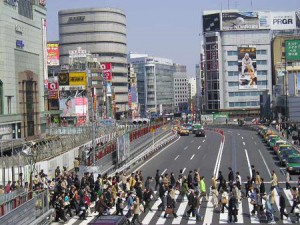 Around Shinjuku Station.
One of Tokyo???s most prestigious department stores, Isetan consists of a main building and an adjoining annex, with parking facilities on the 4th to 8th floors of Park City Isetan, a short distance away.
The main Isetan building especially features women???s and men???s wear, babies???and children???s wear, cosmetics, jewelry, household items, living goods and a large food department in the basement. There are fashionable cafes on some floors.
In the annex building are men???s were, sporting goods, and a museum. Isetan is very popular not only among women and young, but also among men and old.
You can get whatever you want and might find something new there.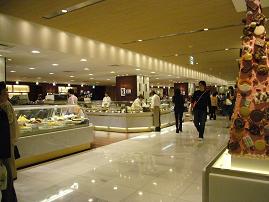 ???Complete services for foreign-customers.???
Isetan has a foreign-customer service unit called the I Club, with a service counter on the 7th floor on the main building.
As the counter staffs are multilingual foreign personnel trained to help foreign customers, you can enjoy shopping
without any anxiety.
The I Club offers delivery service both domestically and overseas. The latter is handled in the first basement, or B1.
And also, it is acceptable to return purchases, except for food and items that were on seasonal or special sale.
Let???s check many more attractions in Isetan Shinjuku!
???External links???
Official web site is below.
???http://www.isetan.co.jp/icm2/jsp/store/shinjuku/index.jsp
—
Higherground Co.,Ltd.
2-8-3 Minami-Aoyama, Minato-ku, Tokyo, Japan
TEL:03-6459-2230
HP:http://www.higherground.co.jp/
TOP PAGE:?https://livingtokyo.net/