???Have you been to Aqua City Odaiba????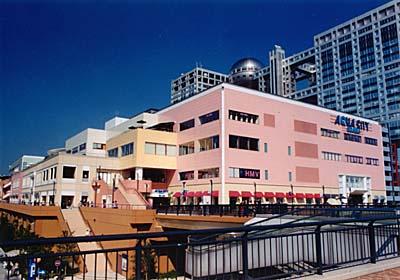 One of the things to be high on your list of doing in Tokyo should be Aqua City Odaiba (??≪???≪?激????c???伾??), on a man-made island in the middle of Tokyo Bay. It is very impressive commercial complex which includes 150 restaurants, bars, retails shops, 13 cinema complexes and 5 attractions along with a huge parking area.
The fabulous facility is divided into 3 zones, the West Zone, Central Zone and Cinema Mediage.? They are connected with a 260-meter-long seaside promenade deck along the water front, which provides an area for relaxing and enjoying the beautiful views from the island.
???Two attractive ways of access. ???
To get to Aqua City Odaiba, there are two ways. One is by waterbus from Hinode Pier (??ャ???堺??罘?)?which is an 8-to-10 minute walk from the south exit of Hamamatsucho Station on the JR lines.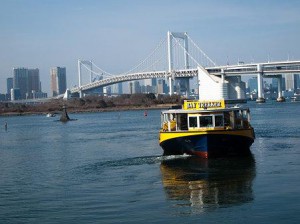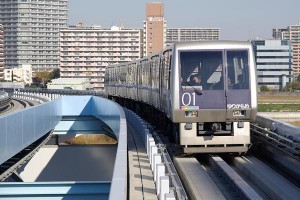 Another is by an automated railway line (???????????????)?via Rainbow Bridge from Odaiba Station, which adjoins Shimbashi Station on the east side. Rainbow Bridge is the magnificent bridge whose changing night-time lights are reminiscent of rainbow? thus the name. The waterbus takes 20 minutes, while the train takes 13 minutes.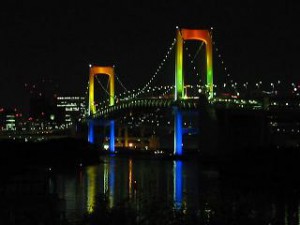 ???Check! Key attractions.???
One of the key attractions of the man-made island is a large hot springs spa resort called ???Oedo Onsen Monogatari (紊ф????御県羈??????)??? that features a Shogun era theme. It is the largest and elaborate hot springs spa in Tokyo, in the great number of baths the mineral water is pumped up from about 1400 feet below Tokyo Bay.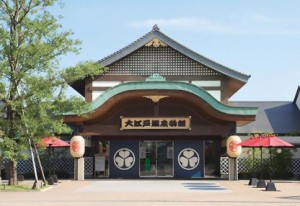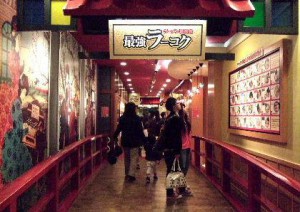 The other impressive of the facilities in the complex is ???Ramen Kokugikan (????若?<?喝?醇??蕕?)???,a ramen theme park, which opened with 6 ramen restaurants in January 2005, and it is opening 6 new restaurants each year until it totals 36.
The restaurants are branches of top ramen restaurants throughout the country, such as Tokyo, Yokohama, Hakata, Sapporo Tokushima and Yamagata. The theme park is on the 5th floor of the complex.
And also in the complex are a variety of shops, which feature fashion boutiques, other apparel shops, merchandise and cosmetic shops.
In addition to shopping stores, there are lots of Cafe and restaurants where you can enjoy lunch or dinner while viewing a landscape or a night view.
All of the shops and restaurants are open by 11a.m. throughout the year.
Various ways of enjoyment make your trip to Aqua City Odaiba worthwhile, even if you don???t shop!
???External Links???
Official web sute is below.
???http://www.aquacity.jp/en/
—
Higherground Co.,Ltd.
2-8-3 Minami-Aoyama, Minato-ku, Tokyo, Japan
TEL:03-6459-2230
HP:http://www.higherground.co.jp/
TOP PAGE:?https://livingtokyo.net/