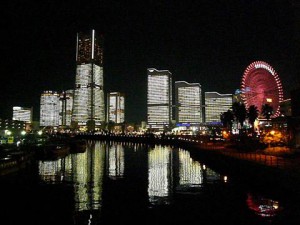 ??????MM 21??? full of great experiences.???
Yokohama was a tiny seaside village and home to only about 100 people.
But with the internationalization of the country, a port Yokohama was established and the area has been developing.
Now, Yokohama is one of the most famous area not only for the Japanese but also for the foreigners.
Yokohama Minato Mirai(??帥?????帥?????, it is often called ???MM 21???) is the new style of complex which is one of the most spectacular shopping, entertainment, dining, office, hotel facilities and living in the country.
The phrase ???Minato Mirai??? literally means ???Harbor of the future ???.
It is a fantastic, new city area in Central Yokohama consisting of office and residential spaces, hotels, shopping centers, restaurants, convention centers and public parks.
The Landmark Tower, with 296 meters high, is one of the tallest buildings and symbol of Minato Mirai 21. It was completed in 1993.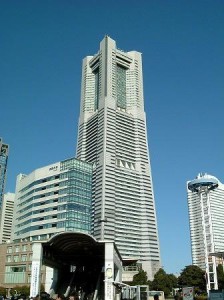 Visitors can get to the observatory deck of the building ,the ???Sky Garden???on the 69th floor by means of the world???s fastest elevator which moves 750 meters per minute.
Under good weather conditions, Mount Fuji can be seen from the deck.
Within a few hundred meters from tha Landmark Tower is Pacifico Yokohama, one of the world???s largest convention centers.
It includes the round-shaped Yokohama Grand Intercontinental Hotel,
which is one of Yokohama???s most extraordinary sights with the nearby Ferris Wheel of the Yokohama Cosmo World amusement park.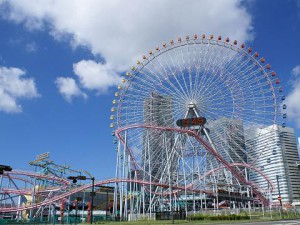 The train station nearest to the huge complex is Minato Mirai Station.
Trains on this line go all the way to Shibuya St. in southeast Tokyo.
(Easy access by train from the Minatomirai St.)
???Direct to Shibuya St, 28 minutes, on the Tokyu Toyoko Line using Minatomirai Line.
???To Shinagawa St, 22 minutes(change to the JR Tokaido Main Line at Yokohama St, using the Minatomirai Line.)
???To Shinjuku St. 33 minutes (change to the JR Shonan Shinjuku Line at Yokohama St,using the Minatomirai Line.)
???To Yokohama St. 3 minutes ,using the Minatomirai Line.
???Must spots.???
If you go to just two spots in Yokohama, I recommend Minato Mirai and China Town.
The China Town consists of the largest collection of Chinese restaurants and shops selling Chinese merchandise in the country. The spot is very popular among the Japanese, and enables you to experience real Chinese things.
There are many dining shops and their costs are depending on each shop.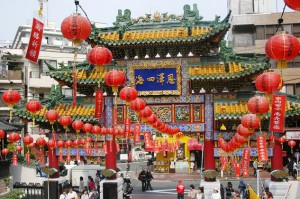 ???External Links???
???MM 21 Official Web Site.???
http://www.minatomirai21.com/eng/
—
Higherground Co.,Ltd.
2-8-3 Minami-Aoyama, Minato-ku, Tokyo, Japan
TEL:03-6459-2230
HP:http://www.higherground.co.jp/
TOP PAGE:?https://livingtokyo.net/