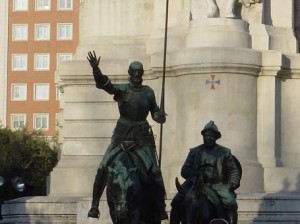 Do you know ???Don Quijote????
This name might remind many foreigners of the title of famous Spanish novel, but the case is often different among the Japanese.
Most of them might associate it with one of the domestic famous and giant discount stores chain – the name is ???Don Quijote (?????潟?祉??????若??)???.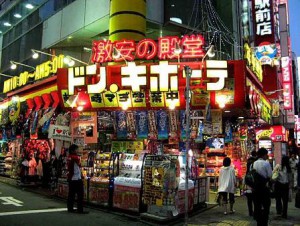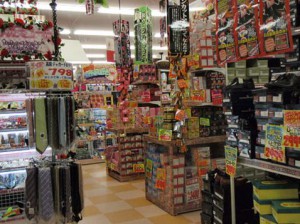 Don Quijote is said to be an exposition of Japanese culture because of a variety and abundant of items on display; knick-knacks, designer goods and appliances are available. Not only young people but adults, families, and any generations come to find something new, interesting and cheap.
Don Quijote Inc. has been increasing the number of shops in various areas,including Shibuya, Shinjuku and Roppongi, that are the epicenters of culture to be famous among foreigners.
Roppongi, where cutting edges meet, has been developing.
With the opening of Roppongi Hills in 2003 and Tokyo Midtown in 2007, the town has become Tokyo's most famous and popular spot among foreigners.In fact, many foreigners who have lived in the metropolitan areas know about Roppongi very well ,they often seem to have a fun time in Roppongi.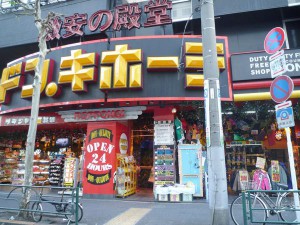 For that reason, in Don Quijote Roppongi features many multinational consumers and it offers a variety of items specializing in imported items,such as foods and cosmetics. It was opened in April 2001,
located to see ???Tokyo Tower???very well. It's easy access from Roppongi station (about 3 minutes on foot) and becoming one of the local landmarks.
In the veritable discount shop,you can enjoy shopping or just looking around. To be interesting, it is one of the popular dating spots among young couples.
???The paradise for costume players!? ???
The largest-scale display of many kinds of costumes has opened on the 7th floor in the Don Quijote Roppongi building.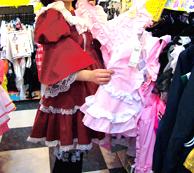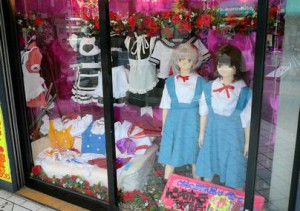 There are about a thousand costumes on display, you can try on whatever costumes you like.
Not to mention a policewoman-costume,a nurse-costume and maid,there is also a foreign designer costume of???Leg Avenue??? which is popular among many foreigners. And also big-sized and made-for-male costumes are available.
If you are interested in ???cosplay???, experience it by getting into your favorite character.
Many costumes are available at Don Quijote Akihabara also.
Don Quijote in Roppongi is the place where you can enjoy shopping and experience its amusement.
If you're in Japan, why wouldn't you visit it ?
???External Links???
???Official Web Site is below.???
http://www.donki.com/index_en.php?lang=en&fg=t
—
Higherground Co.,Ltd.
2-8-3 Minami-Aoyama, Minato-ku, Tokyo, Japan
TEL:03-6459-2230
HP:http://www.higherground.co.jp/
TOP PAGE:?https://livingtokyo.net/