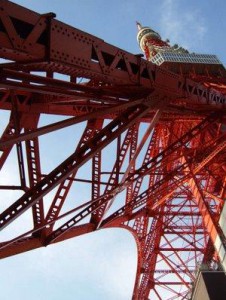 Tokyo Tower (??延根??帥????)?probably comes into most people's minds when they hear the phrase ???The height is 333 meters.???
Tokyo tower is modeled after Eiffel Tower in Paris and still the tallest self-supporting steel structure in the world and one of the most famous spots symbolizing Tokyo.
???A Symbol of Tokyo with hope and happiness ???
Tokyo Tower was constructed as a radio tower to deliver TV signals to the Kanto Region in 1958.
At that time, World War? just ended, Japan had tried hard to reconstruct social system.
It lifted people's hopes skyward as a new Japan rose from the ashes of war and construction began in 1957.
Now,half a century has passed, and Tokyo Tower will soon be passing on the torch to a new TV transmission tower named Tokyo Sky Tree?(??延根??鴻???ゃ???????)?, which will be completed in 2011.
???How a nice view !???
Tokyo Tower has two observation floors that provide a panoramic great view of Tokyo and Mount Fuji (the latter is on clear days.)? The first observation floor is 150 meters high, and the second one is 250 meters high.
You can also enjoy a night view with lots of shining neon lights.The tower is lit by 164 floodlights that are orange in summer and white in winter, they seem very beautiful and romantic.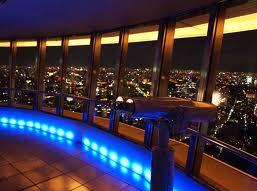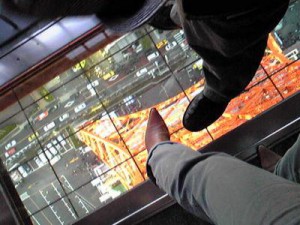 Besides, the building at its huge ground floor contains a number of amusements and other facilities.
For example, on the 2nd floor is Souvenir floor- a collection of 17 souvenir shops, on the 3rd is Wax figure gallary- a huge array of wax figures imported directly from London, and the Guinnes world record museum TOKYO- Presenting records accredited by Guinnes Worlds Records.
As it is popular with young, old, men ,women,and also many foreign tourists, you can see a lot of people gather and have a great time there.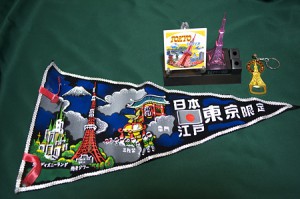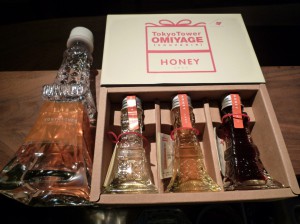 Anyway, do you know a belief of Tokyo Tower which is popular among young people?
It's called the ???lightout legend???-it's believed that if a couple watches the light of Tokyo Tower being switched off together, they will always be happy together.
Tokyo Tower once inspired previous generations with hope for the future, and today too, it continues to bring special meanings to people in Japan.
???External Links???
???Tokyo Tower Official Web Site.???
http://www.tokyotower.co.jp/english/
—
Higherground Co.,Ltd.
2-8-3 Minami-Aoyama, Minato-ku, Tokyo, Japan
TEL:03-6459-2230
HP:http://www.higherground.co.jp/
TOP PAGE:?https://livingtokyo.net/