Did you visit any beer garden in Tokyo this summer?? If you didn't have a chance, and are upset about it, this is good news for you!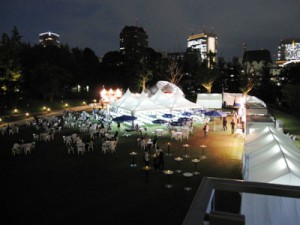 While?most beer gardens close in August,?there is?a beer garden that opens in September in Tokyo Midtown.? What makes this more special is that you can enjoy beer, directly shipped from Hofbr辰uhaus, a famous brewery in Munich, Germany.? There are?sausage imported from Germany, and Seafood from Sapporo (which is a sister city of Munich) too.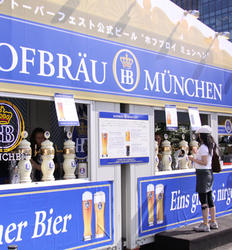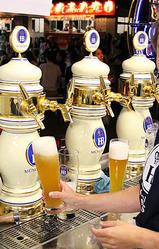 Also, don't miss the Yodel show by Sakura Kitagawa!
Kitagawa is one of the world's greatest Yodel singer, who won the top grade at the Yodel fest in Switzerland.
At this stage, she will sing the Yodel that would be on the October Fest in Munich, even mimicking the accent!
Relax on the grass, and enjoy the real German beer, food, and show!
Tokyo Midtown Deutscher Biergarten
Location: Tokyo Midtown
Period: Sep.3 – 26
Open Hours : Weekdays 16:00?22:00, Sats&Suns 11:00?22:00
Website: http://www.eyema-ent.co.jp/event/biergarten/2010.html (Japanese)
—
Higherground Co.,Ltd.
2-8-3 Minami-Aoyama, Minato-ku, Tokyo, Japan
TEL:03-6459-2230
HP:http://www.higherground.co.jp/
TOP PAGE:?https://livingtokyo.net/