Maybe you have heard of this gigantic (23 hectare!) fish market in central Tokyo.? Tsukiji fish market (膀???医?????)?is gaining fame from foreigners these days.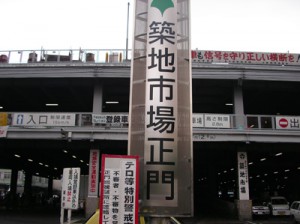 Tsukiji fish market is located in Chuo-ku, Tokyo.? About 900,000 tons of products,?worth 55o billion Yen, are dealed per annum.? Not only marine products, but also fruits, vegetable, chicken, etc. are dealed.
Seven?wholesale dealers?and about 1,000 middle traders work on 'Seri (腴吟??)' here.? 'Seri' means bidding.?This unique?Japanese style?of bidding, and the huge tunas lying on the floor,?is amusing many foreigners.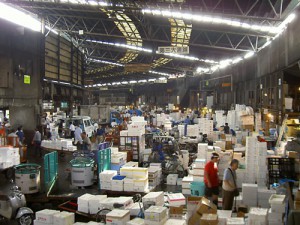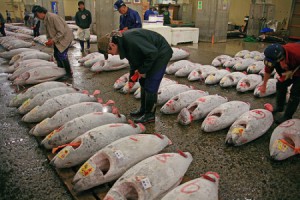 However, we must not forget that Tsukiji fish market is a work place for many professionals, though it is an interesting tourist attraction.? Just walking around and taking pictures might block their communication, or damage the fish.
The fun of Tsukiji fish market is not just watching the huge tuna fish and the?auctions.? There are many places where you can eat the fish which were bidded in the early morning.
In the numerous?Sushi restaurants , you can eat fish which were brought to dry land only?a few hours ago!? But remember, all restaurants are always?crowded, especially?in the early morning and around noon, so this dining won't be very elegant.? Well, being jolsted in the crowd is the pleasure of Tsukiji.
If you would like to share the joy of the fish markets with your friends, there are?shops selling both fresh and manufactured food.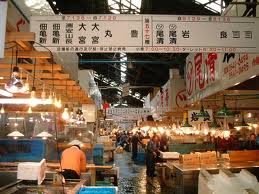 Enjoy the raw life of Japan!
—
Higherground Co.,Ltd.
2-8-3 Minami-Aoyama, Minato-ku, Tokyo, Japan
TEL:03-6459-2230
HP:http://www.higherground.co.jp/
TOP PAGE:?https://livingtokyo.net/