Sake and Shochu is not the only alcohol you should try in Japan.? High quality beer, whine, and also whisky is produced too.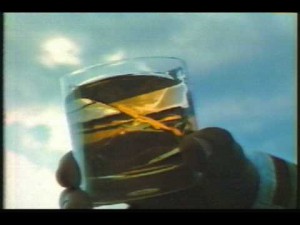 Japanese whiskey is said to be similar to Scotch whisky, and sometimes can be better: single cask YOICHI, a Japanese whisky,?has marked the highest score in "The World's Whisky Tasting" in WHISKY MAGAZINE, which is the only magazine specializing in whisky.
Of course you can enjoy whisky at home, but?let me recommend?one whisky bar.
Nikka Blender's Bar is a bar managed by Nikka, a whisky company which produces YOICHI which I have mentioned above.? At this bar, you can?taste whiskies blended by the professional blenders.? Enjoy the various colors, flavors, and tastes of blended whisky!
—
Higherground Co.,Ltd.
2-8-3 Minami-Aoyama, Minato-ku, Tokyo, Japan
TEL:03-6459-2230
HP:http://www.higherground.co.jp/
TOP PAGE:?https://livingtokyo.net/