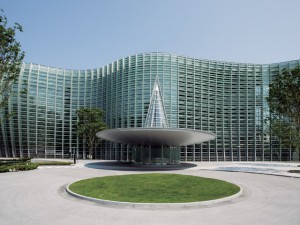 The National Art Center (??順????亥??茵?蕕?) is a museum located in Roppongi, with the largest total floor area in Japan.? It is a relatively new museum, founded in 2007.? The architect for the museum was the world famous Kisho Kurokawa.? The concept being 'a museum in the forest', the building is surrounded by greenery.
The museum has an exhibition of 600 pieces, concentrating on 20th century painting and modern art.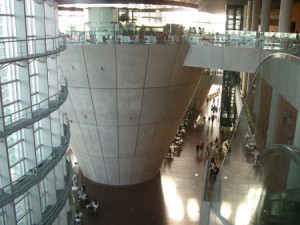 Aspiring to becoming a familiar museum, shops, cafes and restaurants are placed on-site.? Brasserie Paul Bocuse Le Musee is a casual restaurant produced by?Bocuse, a three stars restaurant in France.
Roppongi doesn't end with just Ropping Hills and Tokyo Midtown.? Amuse your five senses in The National Art Center!
—
Higherground Co.,Ltd.
2-8-3 Minami-Aoyama, Minato-ku, Tokyo, Japan
TEL:03-6459-2230
HP:http://www.higherground.co.jp/
TOP PAGE:?https://livingtokyo.net/