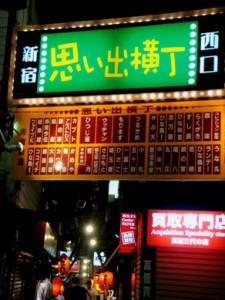 Walking in the crowd from the west exit of Shinjuku station, you will soon see a green and yellow board written '????????堺┴筝? (Omoide Yokocho)'.
Omoide Yokocho (????????堺┴筝?) literally meaning 'memory alley',?is a narrow street with a cluster of small Yakitori bars, Ramen restaurants, and pubs.? There are about 80 in this small alley.
This street preserves the?atmosphere of the 1950s, when the area was a black market and food stalls were abundant.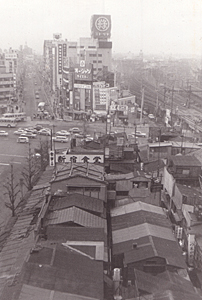 If you are willing to have cheap beer and dinner, or to experience the typical, traditional small restaurants in Japan, why not visit Omoide Yokocho?? And don't be satisfied with just one restaurant, go bar-hopping!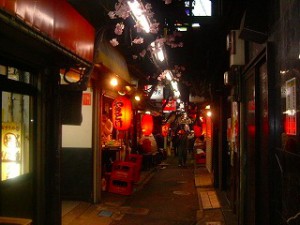 Omoide Yokocho
Location: Shinjuku
Opening hours: vary by vendor (some are open all day, some open in the evening)
Website: http://www.shinjuku-omoide.com/english/index.html (Eng.? under construction)
—
Higherground Co.,Ltd.
2-8-3 Minami-Aoyama, Minato-ku, Tokyo, Japan
TEL:03-6459-2230
HP:http://www.higherground.co.jp/
TOP PAGE:?https://livingtokyo.net/