Luxurious shopping is enjoyable of course, but sometimes we have to save money.
If you are in that situation, or you are interested?though you aren't in need, why not check out the hundred-yen stores?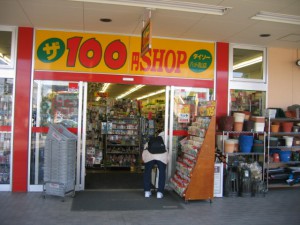 There are many hundred-yen stores in Japan (some of them advanced overseas).? You will see at least one in a town.
At the stores, you will find cosmetics, food, plateware, stationary, interior accessories…almost anything you may come up with!
Shopping at hundred-yen stores?is very convenient and cheap, but beware!? Not everything sold at the hundred-yen stores are 100 yen.? Some of them have tags written 200, 300, or even 500, so? be careful when you shop 🙂
Below are some of the most known chain stores.
You may pass by some hundred-yen stores when walking around Tokyo, but if you have?a strong will to find them, there are shop locators on their websites.
Daiso
Website: http://www.daiso-sangyo.co.jp/english/ (Eng)
Cando
Website: http://www.cando-web.co.jp/e/ (Eng)
Shop99
Website: http://www.99plus.co.jp/shop99/index.html (Jap)
—
Higherground Co.,Ltd.
2-8-3 Minami-Aoyama, Minato-ku, Tokyo, Japan
TEL:03-6459-2230
HP:http://www.higherground.co.jp/
TOP PAGE:?https://livingtokyo.net/