Sensoji Temple (羌????絲?) is the oldest temple in Tokyo, always crowded with?worshippers and tourists.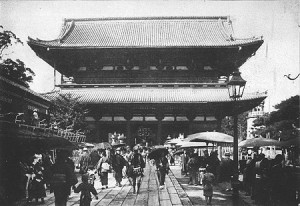 The birth of Sensoji was in A.D. 628, when the Hinokuma brothers found a pagod at the river.? The temple kept expanding throughout the Middle and Modern Ages, but the main hall, the five-story tower, and other facilities?were burnt down during WW2.
The temple was rebuilt during the 1950s-60s.? The rebuilding?united the behavers closer than ever, and afterwards, dance performances dedicated to the temple were started by local behavers.
These dances are still performed every November 3rd.? There will be dances of egret, gold dragon, and the Seven Gods.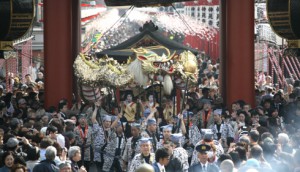 Sensoji Temple will be crowded than ever on this day, but?the beauty of the performance?is worth getting mobbed 🙂
—
Higherground Co.,Ltd.
2-8-3 Minami-Aoyama, Minato-ku, Tokyo, Japan
TEL:03-6459-2230
HP:http://www.higherground.co.jp/
TOP PAGE:?https://livingtokyo.net/