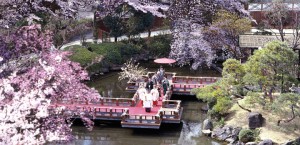 Togo Shrine (??演?欠??腓?) is a Shinto shrine located in Harajuku, Tokyo.? It was built in 1940 and dedicated to Admiral Togo Heihachiro (??演?桁抗?????) after his death in 1934.
Togo is one of the?best naval heroes in Japan,?who defeated the Russian fleet in the Russo-Japanese War in 1904-05.? He was termed 'Nelson of the East' by Western journalists.
A small museum and a bookshop dedicated to T??g?? Heihachir?? are located within the grounds of the shrine.
On the 1st and 4th Sunday each month, one of Tokyo's best flea markets?with upwards of 100 vendors are held?at the shrine.? Rare finds include inexpensive silk kimonos.
Unfortunately, this flea market will be closed down.? The last market will be on Dec.6.? Not many days are left, don't miss it!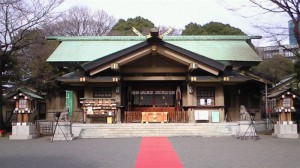 Togo Shrine
Location: Harajuku, near the intersection of Takeshita Street (腴剛????????) and?Meiji Avenue (???羃脂?????).
Website: http://www.togo.co.jp/togo_top.html (Jap)
—
Higherground Co.,Ltd.
2-8-3 Minami-Aoyama, Minato-ku, Tokyo, Japan
TEL:03-6459-2230
HP:http://www.higherground.co.jp/
TOP PAGE:?https://livingtokyo.net/