Agent Commission is the money paid to the real estate broker.? Generally, the amount is equivalent to 1 month rent.? If the rent is JPY100,000 the commission will be JPY100,000.? If the rent is JPY1,500,000, the commission is JPY1,500,000.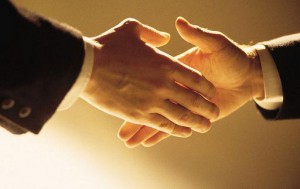 Our Policy on Agent Commission
Our agency, Higherground will discount this agent commission for all apartments.? The commission is 50% off for most of the apartments, and for some, the commission is free!
What makes this large discount possible?? Normally, commission becomes expensive as the rent gets higher.? However, the amount of our work and expense doesn't differ so much, whether the rent is JPY100,000 or JPY1,500,000.? Also, there are cases when the landlord pays us the agent commission.? This is when the commission is free for the customer.
We do not wish you to make any unnecessary payments when choosing your dream home.? We would be grateful if you feel glad that you chose us as your real estate agent.
For more information & tips on?renting in Tokyo, click here!
—
Higherground Co.,Ltd.
2-8-3 Minami-Aoyama, Minato-ku, Tokyo, Japan
TEL:03-6459-2230
HP:http://www.higherground.co.jp/
TOP PAGE:?https://livingtokyo.net/