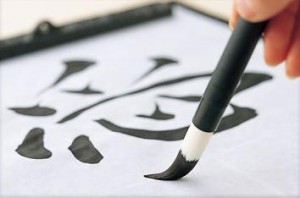 Many people are fascinated by the beauty of Japanese calligraphy.? There are many museums exhibiting Japanese calligraphy, and some of the works are purchasable,?but instead of just viewing them, why not challenge writing yourself?
There are many Japanese calligraphy schools in Tokyo, and some of the classes are for foreigners.? These classes will teach you from how to hold the brush to artistic writing of Kanji and Hiragana.? This will help you developing your vocabulary too!
Below is one of the Calligraphy Schools for foreigners.
Japanese Calligraphy School KOKU (??檎?????絎よ??腥?)
Location: Setagaya, Tokyo
Website: http://www.tokyoworklife.com/off-time/learn/learn-a-silent-time-to-cleanse.html (Eng)
—
Higherground Co.,Ltd.
2-8-3 Minami-Aoyama, Minato-ku, Tokyo, Japan
TEL:03-6459-2230
HP:http://www.higherground.co.jp/
TOP PAGE:?https://livingtokyo.net/