In Kanda, Tokyo, many old, small houses and buildings are preserved.
Matching with the scenery, there are many soba restaurants in Kanda.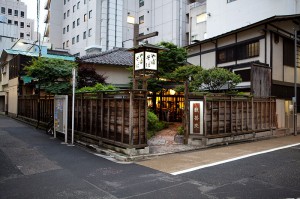 Of all, the most famous and oldest must be Yabusoba (?????藝?).? It is not known when Yabusoba opened, but it was already a long-established shop in the 1750s, according to some literature.
Officially, the restaurant Kanda Yabusoba (??????????????吟?????), was opened in 1880.? The wooden store, which is still in use today, was built in 1923, after the Great Kanto Earthquake.
The characteristic of Yabusoba, is the thick taste of soba sauce.? Today, we usually dip soba in the sauce for a few seconds, but in the Edo period, people dipped soba just a bit.? The sause of Yabusoba is suitable of the Edo period way of eating soba.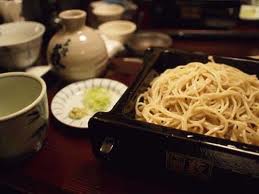 Tasting soba at Kanda, and walking around book stores at Jimbocho, which is nearby, will take you back to the old Japan.
Kanda Yabusoba
Website: http://www.norenkai.net/english/shop/yabusoba/index.html (Eng)
—
Higherground Co.,Ltd.
2-8-3 Minami-Aoyama, Minato-ku, Tokyo, Japan
TEL:03-6459-2230
HP:http://www.higherground.co.jp/
TOP PAGE:?https://livingtokyo.net/