Tokyo Metropolitan Teien Museum (??延根??遵梱???臂?茵?蕕?) is a museum in Meguro, Tokyo.? There?are temporary?exhibitions 5-6 times an year, but the main exhibition of this museum is the building and the garden itself.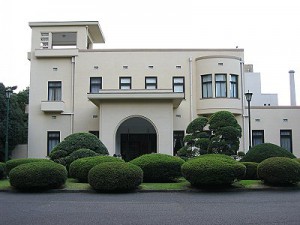 The building of the museum was built in 1933, as the mansion of Asakanomiya (???薤?絎?), member of the Imperial family.? The style is Art Deco, which stormed Europe in the 1920s to 30s.
The building was mainly designed by a French designer, and many of the interior accessories are from France and other countries.??Parts of the building were designed by a Japanese architect who belonged to the Imperial Household Ministry, and added some Japanese touch.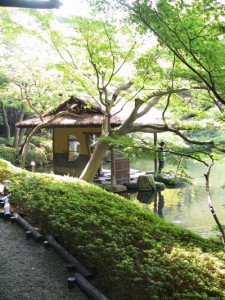 Teien (綺???), of Tokyo Metropolitan Teien Museum, means garden.? This fact shows that the garden is the main attraction.
The garden consists of the grass garden, Japanese garden, and Western garden.? Various flowers will amuse you throughout the seasons.? There are outdoor exhibitions, such as carvings, and a tea cermony house too.
Tokyo Metropolitan Teien Museum
Location: Meguro
Website: http://www.teien-art-museum.ne.jp/info/e_index.html (Eng)
—
Higherground Co.,Ltd.
2-8-3 Minami-Aoyama, Minato-ku, Tokyo, Japan
TEL:03-6459-2230
HP:http://www.higherground.co.jp/
TOP PAGE:?https://livingtokyo.net/