Have you visited Omotesando Hills in Tokyo?? If so, the?architecture designed by Tadao Ando (絎???ゅ?????) must have caught you eyes.
Before this modern building was built, there was an apartment in this place.? The name of the apartment was Dojunkai Aoyama Apart?(???羹や?????絮宴?≪????若??), which was an old building completed in 1927.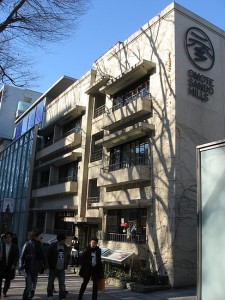 This apartment is not completely gone.? Did you notice?that the eastern edge of Omotesando Hills is not covered with glass?? This?part is?the reused Dojunkai Aoyama Apart.
The 2nd floor of this rebirthed Dojunkai is used as an art gallery.? It is a small gallery that exhibits modern arts, which goes very well with the stylish city of Omotesando.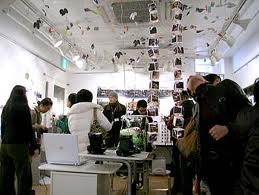 Boutiques are of course attractive, but finding other charms of Omotesando is amusing too 🙂
Gallery Dojunkai
Location: Omotesando Hills
Website: http://www.gallerydojunkai.com/gallery.htm (Jap)
—
Higherground Co.,Ltd.
2-8-3 Minami-Aoyama, Minato-ku, Tokyo, Japan
TEL:03-6459-2230
HP:http://www.higherground.co.jp/
TOP PAGE:?https://livingtokyo.net/