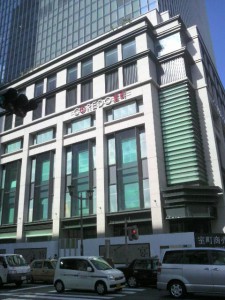 October 28, a brand new department store opened in Nihonbashi.? The name is Coredo Muromachi.
Coredo Muromachi focuses on gourmet.??There are many restaurants, and shops concerning food.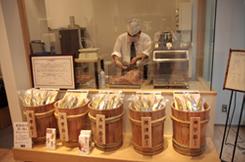 The highlight of Coredo Muromachi must be Ninben (???????鴻??).? This is a store which sells Dashi (?????? ,Japanese soup stock), and its ingredients, mainly dried bonito fish.??There are various instant bouillons, but Ninben offers you the true taste of Dashi.? In the shop is a Dashi Bar, where you can try Dashi.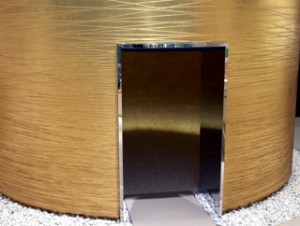 Another interesting shop is Hakuza Nihombashi (膊?綺ф?ユ????).
This is a shop of Haku (膊?, foil), especially leaf gold.? There are food, accessories, cosmetics, etc.? You can even get body arts made of leaf gold!
The design of the shop itself is interesting, too.? The wall of the entrance is covered with gold and platinum foil.? It is a rare experience to be surrounded with real gold, isn't it?
Coredo Muromachi
Location: Nihonbashi
Open Hours: Differ by tenants
Website: http://mi-mo.jp/pc/coredo/muromachi/ (Jap)
—
Higherground Co.,Ltd.
2-8-3 Minami-Aoyama, Minato-ku, Tokyo, Japan
TEL:03-6459-2230
HP:http://www.higherground.co.jp/
TOP PAGE:?https://livingtokyo.net/