Once in a while, I feel like eating sweets to the limit of my stomach.
If you are the same, here is where to go!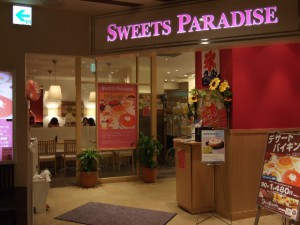 Sweets Paradise is a popular all-you-can-eat sweets chain in Tokyo. There are shops in Shibuya, Harajuku, Ueno, etc.
The entrance fee (differs by shops) gives you 90 minutes to eat all you can.? The whole store is full of various cakes, custards, ice creams, and more!? If you get bored of sweets, there are meals, such as curry pizza, and pasta.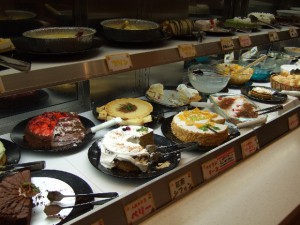 You can take whatever attracts you, but don't forget it is rude to leave a lot of food on your plate.? Know your appetite, and take as much as you can eat 🙂
—
Higherground Co.,Ltd.
2-8-3 Minami-Aoyama, Minato-ku, Tokyo, Japan
TEL:03-6459-2230
HP:http://www.higherground.co.jp/
TOP PAGE:?https://livingtokyo.net/