Zedoan Hiroo?#401
Agent commission 50% OFF!
Bed Rooms:?4
Floor Area: 178.31 sqm / 1919.38 sqft
Address:?13-4-3, Hiroo, Shibuya-ku, Tokyo
Access:?14 minutes walk to?Hiroo Station /?Hibiya Line
Completion: May. 2001
Structure: Steel-reinforced Concrete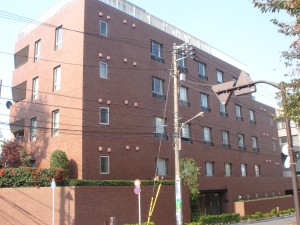 Rent: JPY800,000/month
Management?Fee: JPY0
Key Money:?2 month
Deposit:?3 month
Parking: Available
Pets:?Not Allowed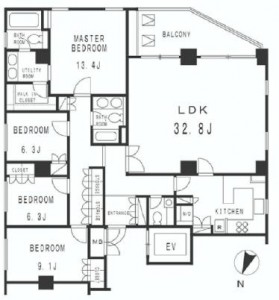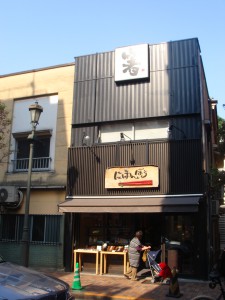 Zedoan Hiroo is located in the residential area of Hiroo, near the Embassy of Czech and the Embassy of Slovenia.
There aren't many shops near the apartment, but on the way from the stations are a variety of them, from drug stores, toy shops, to a specialized store of chopsticks.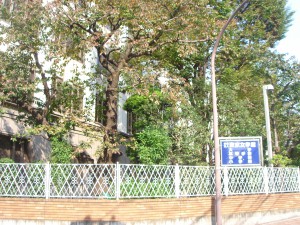 Around this apartment is a police booth, and the Japanese Red Cross Medical Center.? So, this area is pretty much protected.
There is also an elementary school and high school of Tokyo Jogakukan, a private school.? The chime and the voice of children may be heard very loudly.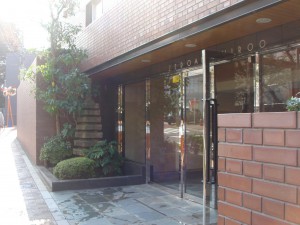 Entrance.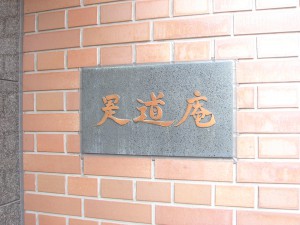 Zedoan is written ?????綺? in Kanji.? 'Zedo' is a word that comes from ancient saying of China and Japan, and 'An' means hermitage (well, it isn't necessary to retire or anything to live here, of course 🙂 ).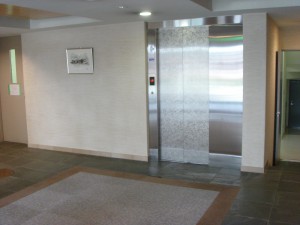 Elevator hall.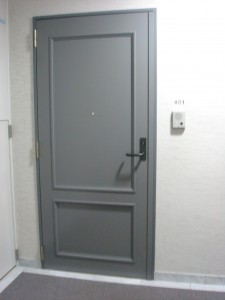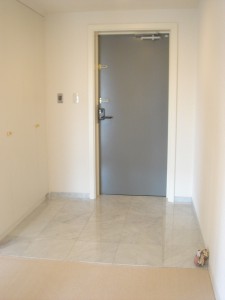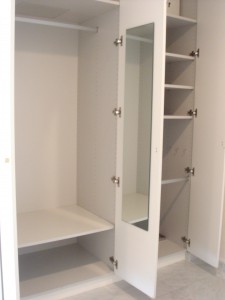 Room entrance.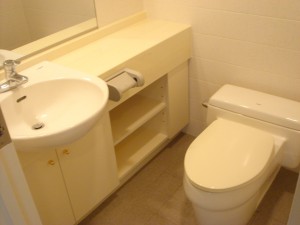 Rest room.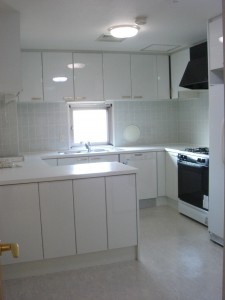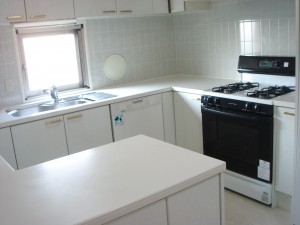 Kitchen, with 4 cooking stoves, and a dish washer.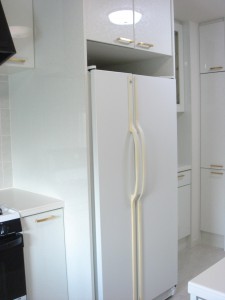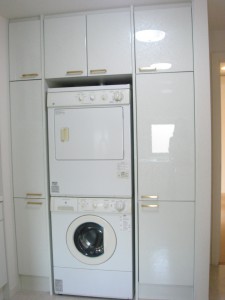 The kitchen is very wide, with many cupboards.
Washing machines are placed here too.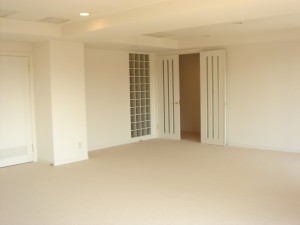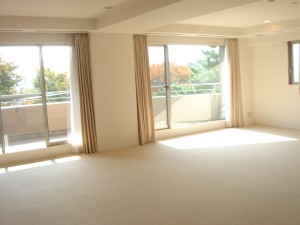 Living dining room,?roomy as 52.5sqm.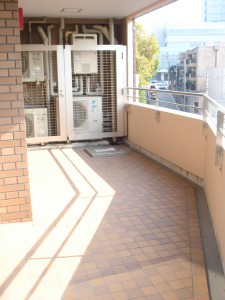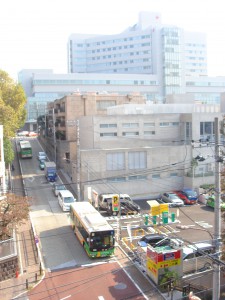 Balcony is very wide too!
This room isn't in much height, but there are no tall apartments around, so the coast is pretty clear 🙂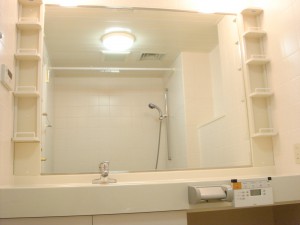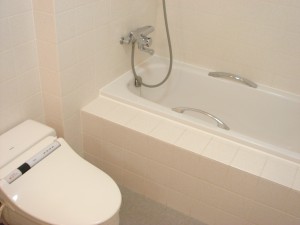 Prefabricated bath room.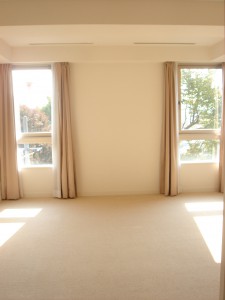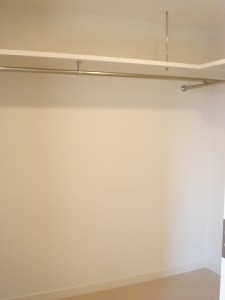 Master's bed room.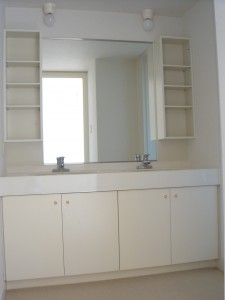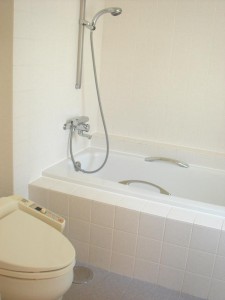 Prefabricated bath room, connected to the master's bed room.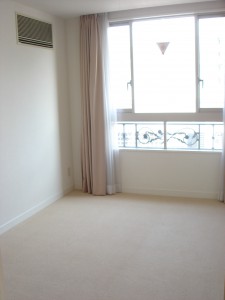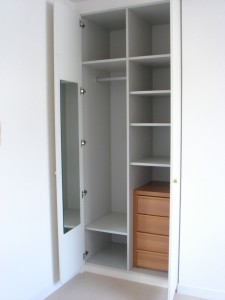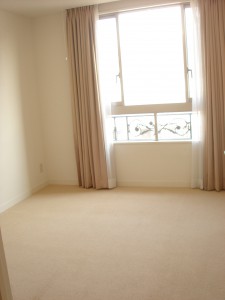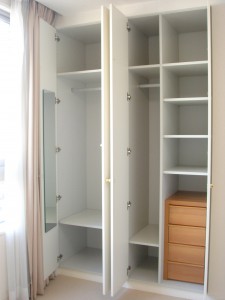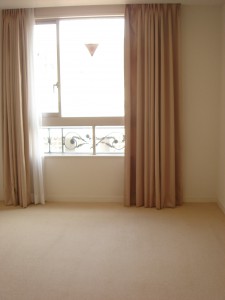 Bed rooms.? The window racks look nice 🙂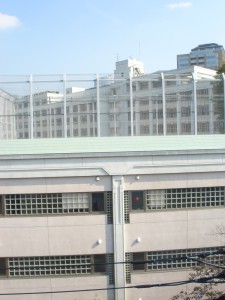 The main thing you will see from the bed rooms will be the wall of the school right across the street…
???散???鐚?Zedoan Hiroo
莖????鐚?700,000
??件?霚若??鐚?3/2
篁俄???????井??50%Off
Thank you for checking?Zedoan Hiroo.
For more apartments nearby, click here!
—
Higherground Co.,Ltd.
2-8-3 Minami-Aoyama, Minato-ku, Tokyo, Japan
TEL:03-6459-2230
HP:http://www.higherground.co.jp/
TOP PAGE:?https://livingtokyo.net/