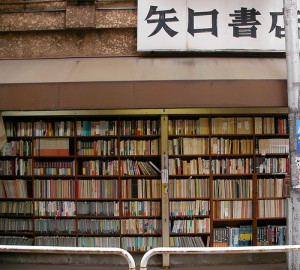 Jimbocho (腑?篆????) is a district in the Chiyoda ward, known as Tokyo's center of used-book stores and publishing?houses.
Jinbocho is an old town named after a samurai, Nagaharu Jinbo (腑?篆???傑音), who lived in the area at the end of the 17th century.
After a large fire destroyed most of the area in 1913, a university professor named?Shigeo Iwanami (絏?晦??????)?opened a bookstore in Jinbocho.??This eventually grew into today's? Iwatani Shoten (絏?晦??後??), a famous publishing company.
Over time, the area became popular with university students and intellectuals, and many small bookstores.??There are many cheap restaurants, too.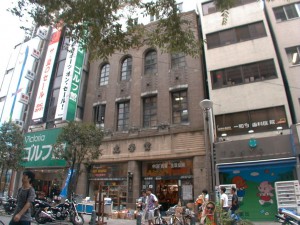 Not only Japanese books, but many foreign books are sold at Jimbocho.? Sometimes, books that were lost in their mother country are found in Jimbocho!
If you are interested in books and pictures, just walking around this town will give you excitement 🙂
—
Higherground Co.,Ltd.
2-8-3 Minami-Aoyama, Minato-ku, Tokyo, Japan
TEL:03-6459-2230
HP:http://www.higherground.co.jp/
TOP PAGE:?https://livingtokyo.net/