There is a relatively easy, and fun way to?experience?various food culture – visiting Depachika (????????遺??).
Depachika?is short for "depaato-chika shokuhin uriba (????????若????遺??蕋????紕蚊?????, department store basement food-selling place)" These are a major attraction bringing customers to the store. Some big department stores have two depachika floors, one for packaged goods, the other for fresh foods.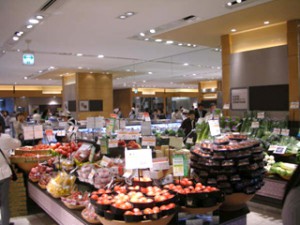 There are various?groceries and products?in Depachika.? vegetable, wine,?bakery, juice, sweets…and there are other attractions.
If you walk by the sushi corner, you will hear workers shouting?'Irasshai!'? This means welcome, and is often called out at sushi restaurants.
Also, whenever you come, you will see someone?making something — rolling out dough for soba?noodles, grilling taiyaki (????????若??, fish-shaped buns filled with sweet-bean paste), and Western-style decorated cakes.? It is very entertaining, as watching the dough flying high at a pizzaria.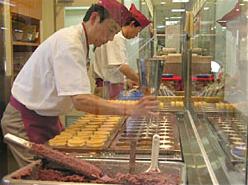 Visit your nearby department store for easy entertainment, and don't forget to buy yourself a delicious souvenir 🙂
—
Higherground Co.,Ltd.
2-8-3 Minami-Aoyama, Minato-ku, Tokyo, Japan
TEL:03-6459-2230
HP:http://www.higherground.co.jp/
TOP PAGE:?https://livingtokyo.net/