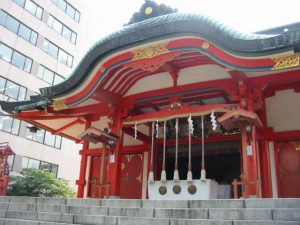 Hanazono Shinto Shrine (??怨??腑?腓?) is?a Shinto Shrine?in?Shinjuku, which was?founded more than 500 years ago.? It is located in the center of Shinjuku, and is enshrined as the guardian god of Shinjuku since the Edo period.? It is called Hanazono (??怨??, flower garden) because the site was formerly a flower garden.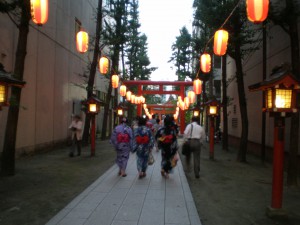 Many festivals are held in Hanazono Shinto Shrine, almost every month.? Even when no festival is on, the site is full of people, offering prayers, taking a rest, and meeting someone.? It is a very popular place among the people in Shinjuku.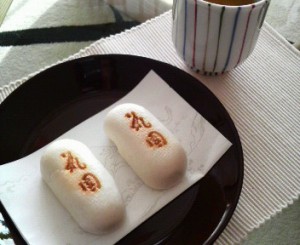 Another thing famous about Hanazono Shinto Shrine is Hanazono Manju (??怨??薀????).? It is?a Japanese sweets shop founded in 1834, and moved to Tokyo in 1920.? This shop advocates its own Manju (薀????, Japanese sweet buns) 'the most expensive, and the most delicious in Japan'.
The shop and cafe is right next to Hanazono Shinto Shrine.? One small Manju costs 367 yen, but it surely is delicious!
—
Higherground Co.,Ltd.
2-8-3 Minami-Aoyama, Minato-ku, Tokyo, Japan
TEL:03-6459-2230
HP:http://www.higherground.co.jp/
TOP PAGE: https://livingtokyo.net/