A?trend-pioneering event for girls is to be held in Tokyo.
The name of the event is Tokyo Girls Collection, TGC.??It would be the 12th event this March.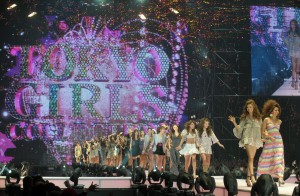 In the event, there will be 4 main fashion shows.? The themes of each stages are trend, ellegance, selected, and designers.? Many of the brands participating in this event are not very expensive, and are seen in popular fashion complexes, such as Marui and Parco.? In the fashion shows, the newest clothes from these brands are worn by the top models of Japanese fashion magazines.? Many girls come to this event to take one look at the heart-throb models.
One interesting point about this event is that you can buy the clothes that appeared in the show.? The clothes will eventually appear on stores, but at this point, they are purchasable nowhere except this event.? If you are to?get a head start on the season's fashion, this event is a big chance!
The tickets are purchasable from 10 a.m. on Feb. 5, on the internet or by phone.? Beware the tickets are always sold out in a very short time!
Website: http://tgc.st/ (Jap)
—
Higherground Co.,Ltd.
2-8-3 Minami-Aoyama, Minato-ku, Tokyo, Japan
TEL:03-6459-2230
HP:http://www.higherground.co.jp/
TOP PAGE:?https://livingtokyo.net/