Looking for a quick meal in Tokyo?? Of course there are McDonald's,?Subway,?and other burger shops, but there is a wide range of other choices.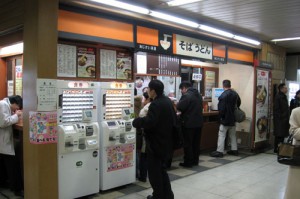 One healthy choice is having Soba noodle.? There are luxurious Soba restaurants in certain areas, but in the busy districts are often cheaper Soba restaurants.
Most of these are standing-up-eating restaurants.? Choose a Soba with your preferred topping, buy a ticket at the vending machine, hand it to a clerk, and your Soba will be served in about a minute.? You will see many busy businessmen here in weekday noon.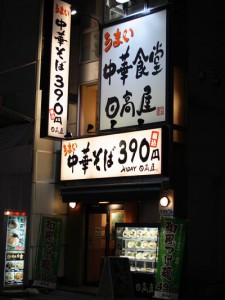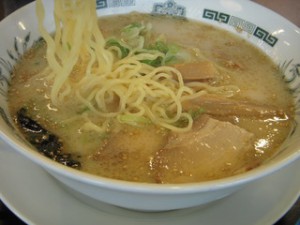 Not much healthy, but another fast noodle is Ramen.? Not many Ramen restaurants are standing-up-eating, though the customers are in a rush as well.? Usually Ramen costs about 700 yen, but these fast restaurants serve Ramen around 400 yen (if you want to pursue taste, you will have to?use your?time and money, of course).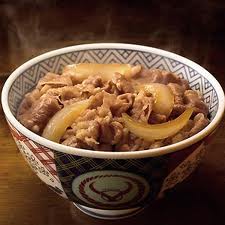 Gyudon (???筝?, Japanese beef bowl) is also a famous Japanese fast food.? You may have seen the signs of Yoshinoya (??????絎?), Sukiya (??????絮?), or Nakau (????????), the most popular Gyudon restaurants.? Not only beef bowls but pork bowls and chicken bowls are available at these restaurants, and there are also set meals with Miso soup and salad.? It is possible to take away your meal, which is impossible for Soba and Ramen.
People are usually rushing in these restaurants, so you may feel timid to enter them.? If it's your first time, avoid the rush in lunch time, and try them in non-busy hours.? This will allow you to take plenty of time to choose your menu and to ask the clerk about the system of the shops.
—
Higherground Co.,Ltd.
2-8-3 Minami-Aoyama, Minato-ku, Tokyo, Japan
TEL:03-6459-2230
HP:http://www.higherground.co.jp/
TOP PAGE:?https://livingtokyo.net/