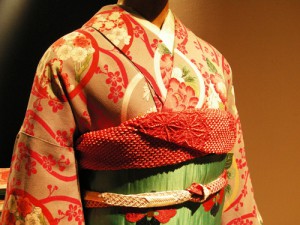 Kimono is very expensive to buy.? Some are very cheap, but those are inferior in quality…But there is a way to purchase high-quality Kimono at a relatively low price: visiting an used Kimono shop.
Of course, these Kimono are not brand new, some of them have stain, but there are many chances to encounter Kimono from the 20th, 19th century, or from an even older period.? Just taking a look at the old Kimono with traditional patterns and retro coloring is exciting!
Below are a list some of the used Kimono shops in Tokyo.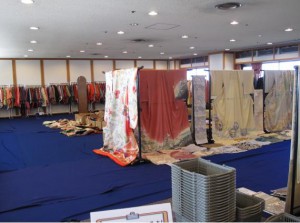 Jidainuno Ikeda (???篁e?????羆????)
Location: 5-22-11, Shiroganedai, Minato-ku
Website: http://www.ikedashigeko-collection.co.jp/pages/english/collection/c_index.htm (Eng)
Yumezo (紊∵??)
Location: 1-17-2, Ebisu, Shibuya-ku
Tansuya (?????????絮?)
Location: 10-11-3, Roppongi, Minato-ku
Antique Mall Ginza (??≪?潟????c?若???≪?若????綺?)
Location: 1-13-1, Ginza, Chuo-ku
Website: http://www.antiques-jp.com/e.html (Eng)
Used Kimono are sold at some antique flea markets too.
I hope you will find your favorite only-one Kimono!
—
Higherground Co.,Ltd.
2-8-3 Minami-Aoyama, Minato-ku, Tokyo, Japan
TEL:03-6459-2230
HP:http://www.higherground.co.jp/
TOP PAGE:?https://livingtokyo.net/