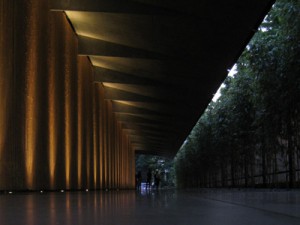 Nezu Museum is a museum located in Aoyama, exhibiting its collection of?Japanese and Oriental art.
The museum opened to the public in 1940 and escaped the destruction suffered by the estate property in the bombing of May 1945. Closed due to large-scale renovation and renewal from 2006 onwards, it re-opened in fall 2009 with a completely new museum building by the Japanese architect?Kuma Kengo (?????????).
Included in the collection are a pair of Edo period folding-screens of Irises by Ogata Korin. It also includes other paintings of renown, calligraphy, sculpture, ceramics, textiles and archaeological materials, as well as objects in lacquer, metal, and wood. The collection also consists of Chinese bronzes of the Shang and Zhou dynasties.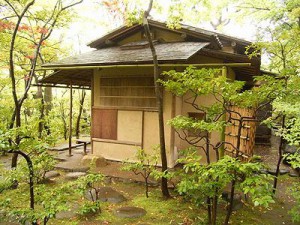 The Nezu Museum is also known for its vast, Japanese-style garden.? This garden is dotted with?tea ceremony houses.? Nezu Kaichiro (??号乾???筝????), the founder of this museum, spent his afterlife in tea ceremony, and his collection of tea paraphernalia is exhibited in the museum.If you are interested in Oriental art, especially concerning tea ceremony, Nezu Museum is worth a visit 🙂
—
Higherground Co.,Ltd.
2-8-3 Minami-Aoyama, Minato-ku, Tokyo, Japan
TEL:03-6459-2230
HP:http://www.higherground.co.jp/
TOP PAGE:?https://livingtokyo.net/